LED aluminum profile also called  Led Aluminum Extrusions, it is  a very popular and popular lighting material in lighting design. 
More and more people are choosing to use led aluminum profiles in their lighting projects, from small cabinets to houses, from residential to commercial lighting.
But we are still confused when we are faced with many different led channel aluminum lights.
Well, let's look at some lighting cases using led aluminum profiles.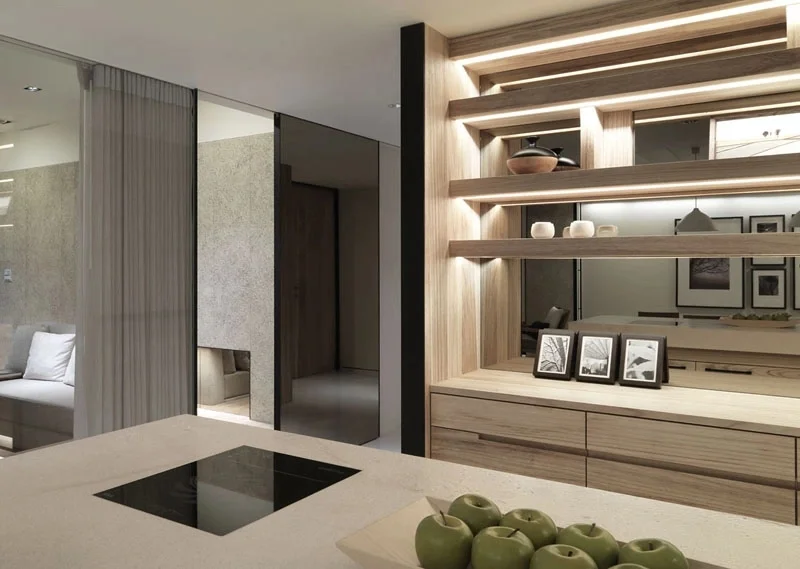 led aluminum profile apply for cabinet lights
Cabinets are an important storage tool at home, and people use them every day. So it needs lighting just for easy removal and storage of household items.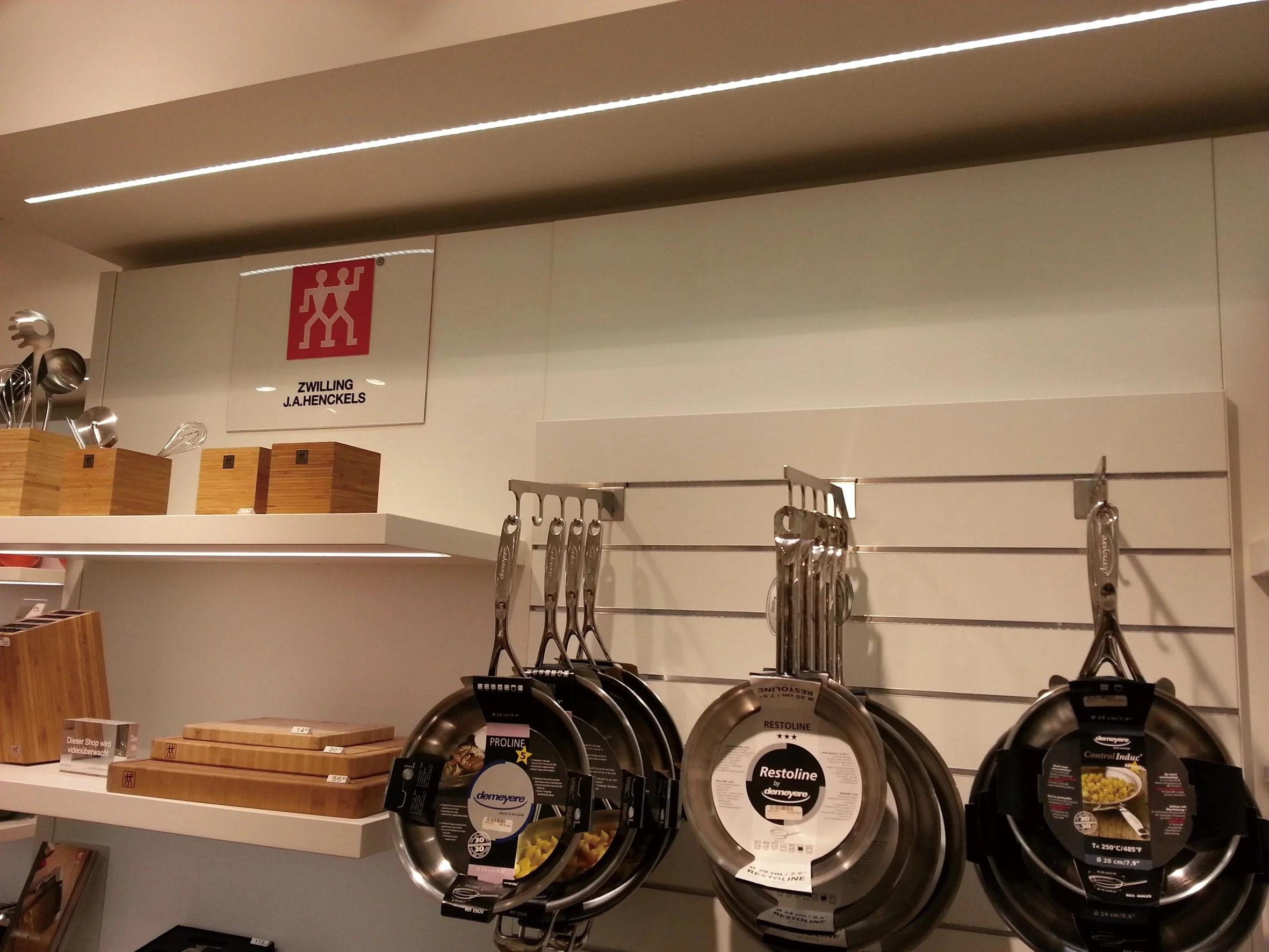 led aluminum profile for under shelf lights
The led aluminum profile can be cut to any length and size, so it is very popular to use it in led strip lighting. For commercial lighting shelves, such as shoe racks or bookstore shelves, led aluminum profiles are very useful lighting materials. Length can be customized.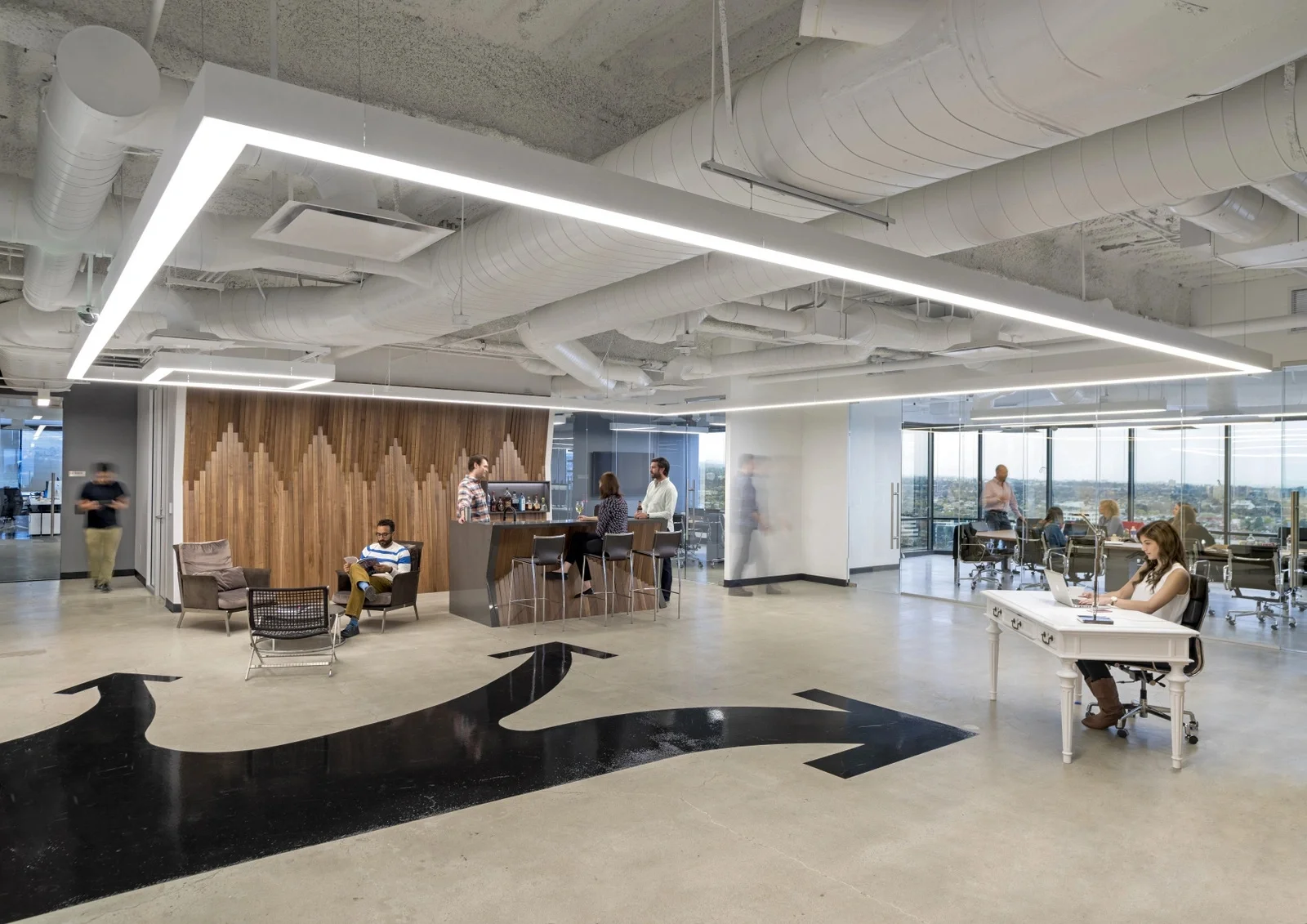 led light channels for room space lights
For traditional space lighting, there are spotlights, pendant lights, panel lights. But in recent years there have been linear lights made of led aluminum profiles and led strips, which come in different shapes and styles. Like oval, round, wavy and freestyle.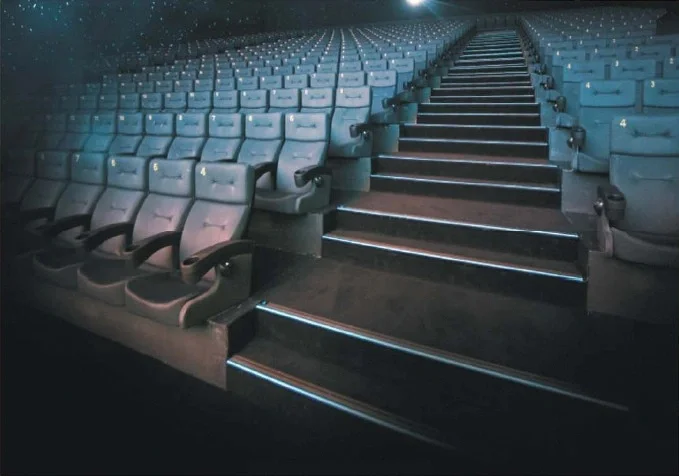 LED aluminum profile for baseboard lights
In the past, baseboards were dark areas without any lighting. After the advent of led aluminum profiles specially designed for baseboards. Soon, many lighting ideas for baseboards came out.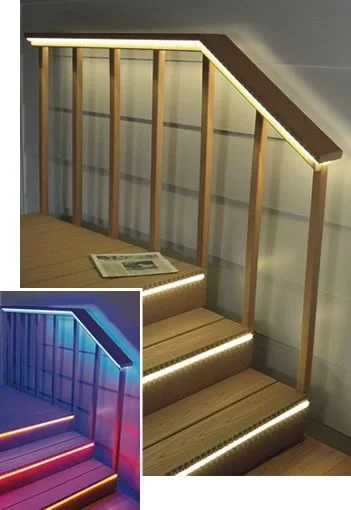 LED Aluminum profile for stair lights
Every building has stairs. Usually it's a dark place where people don't notice. Therefore, it needs lighting to make it a safe place for people to walk. Especially in shopping malls, movie theaters and other places where people are more active. Thanks to the development of LED aluminum profiles, LED strips can be installed on stairs.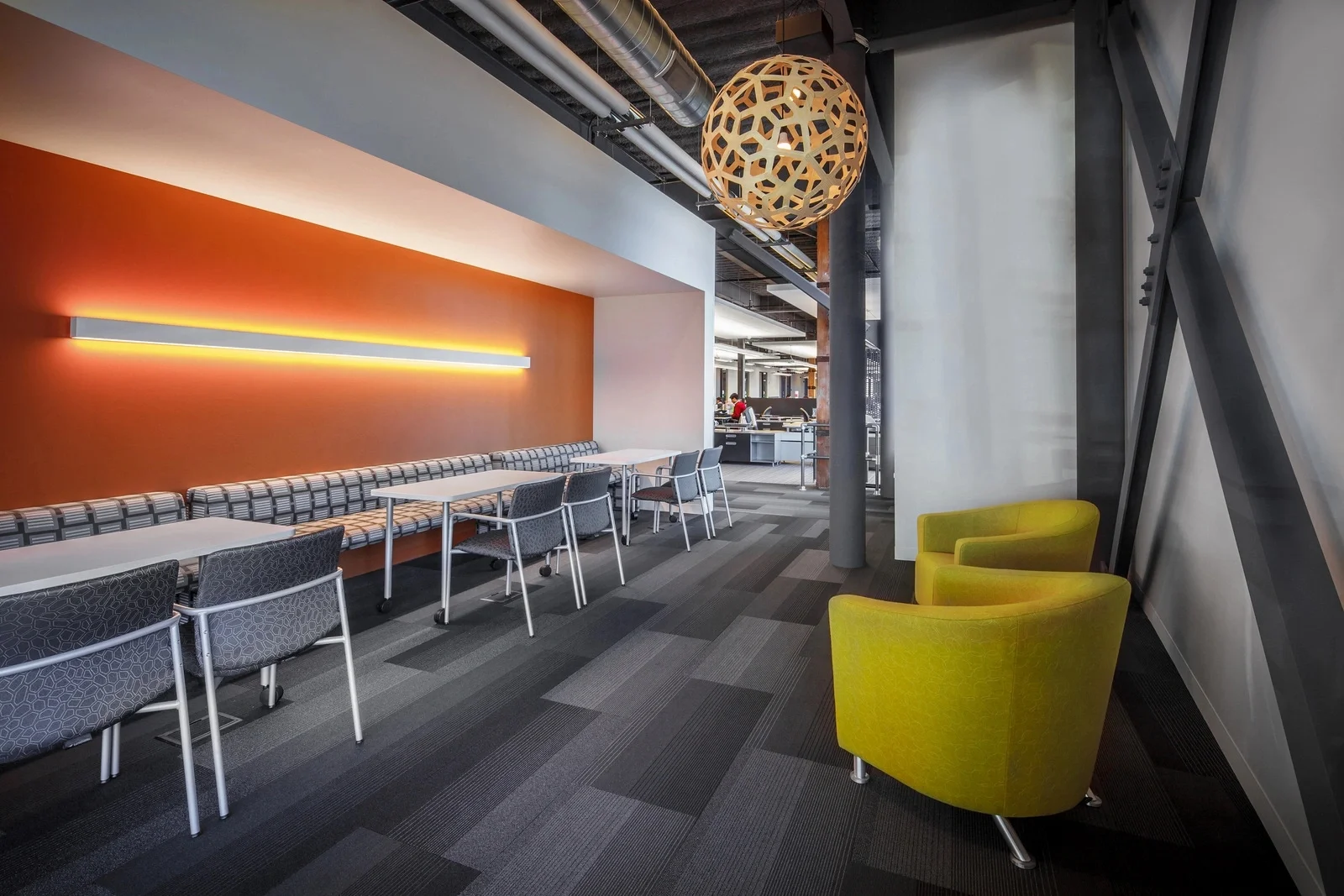 LED Aluminum profile for wall lighting
Wall light is a decorative lighting that uses led strips and led aluminum profiles. There are many cases of using embedded led aluminum profiles, surface aluminum profiles, or a mixture of two or more aluminum profiles to achieve the desired lighting effect.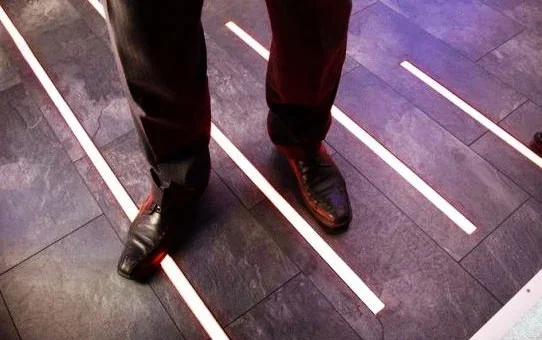 LED Aluminum profile for ground lights
When LED lights are used outside the door, they need to be waterproof. LED aluminium profile with sturdy thick cover with waterproof design for LED illuminated floors.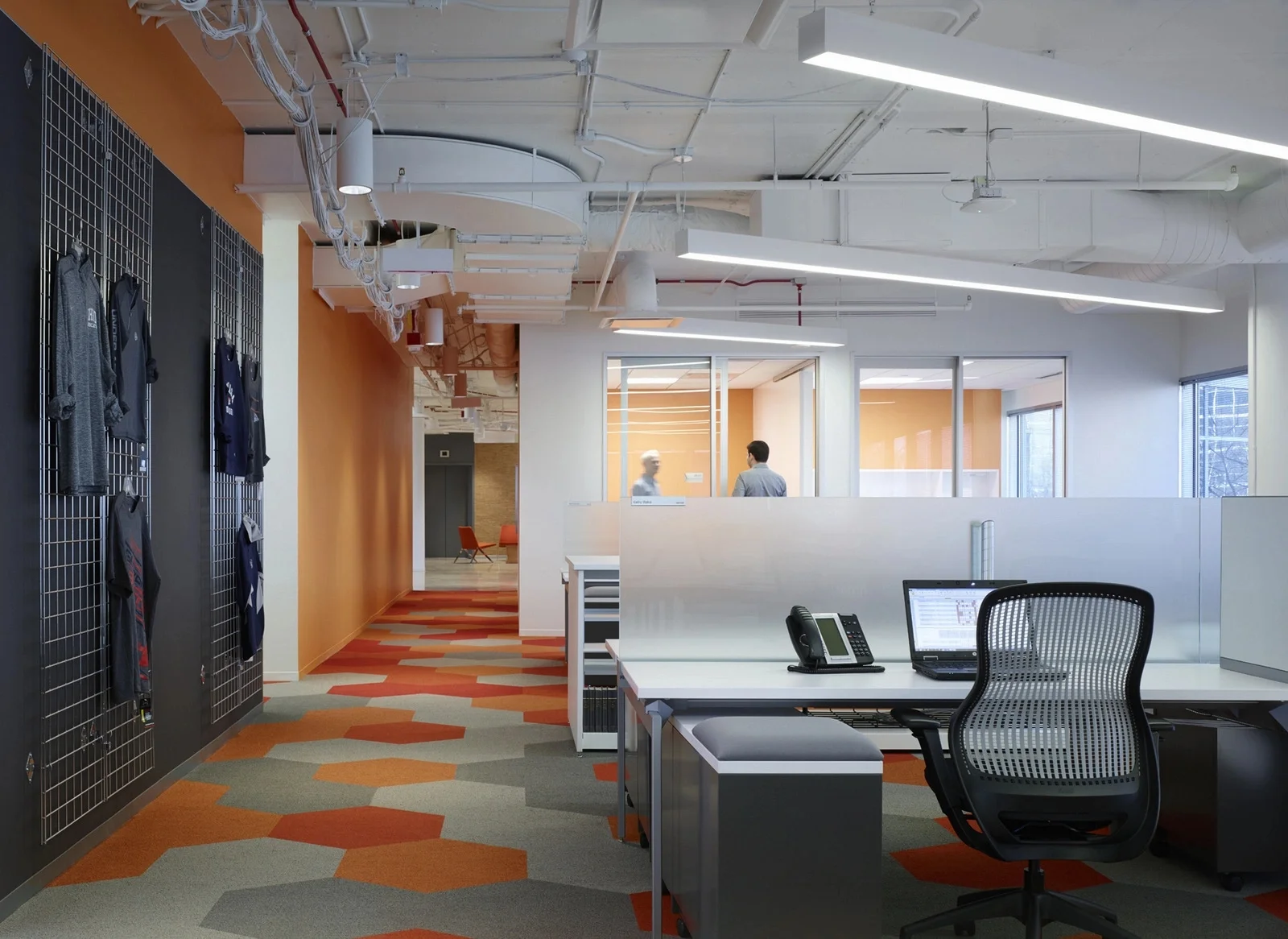 led aluminum profile for office lights
An office is a workplace, it needs to be efficient and fast. In star office buildings, rental costs are high. Every business owner wants their employees to be productive and focused. A uniform lighting environment allows people to focus more on their work.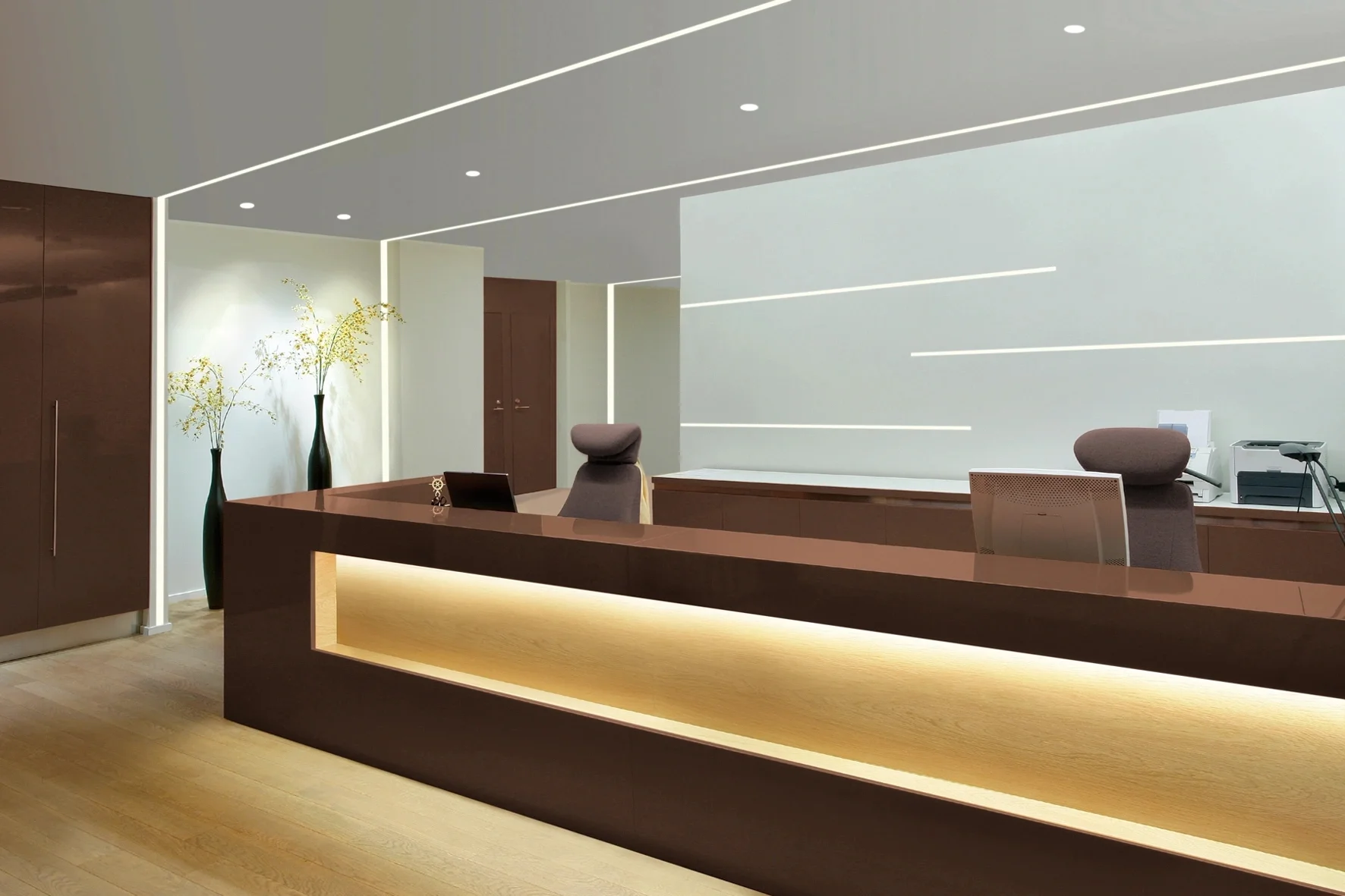 LED aluminum profiles for hotel lights
LED aluminum profiles are also known as linear lighting profiles. When used in combination with led strips, it is called a linear light. In recent years, many designers have used linear lights in lighting projects. We can see it from some star hotels, cinemas, supermarkets.
10. School classroom lighting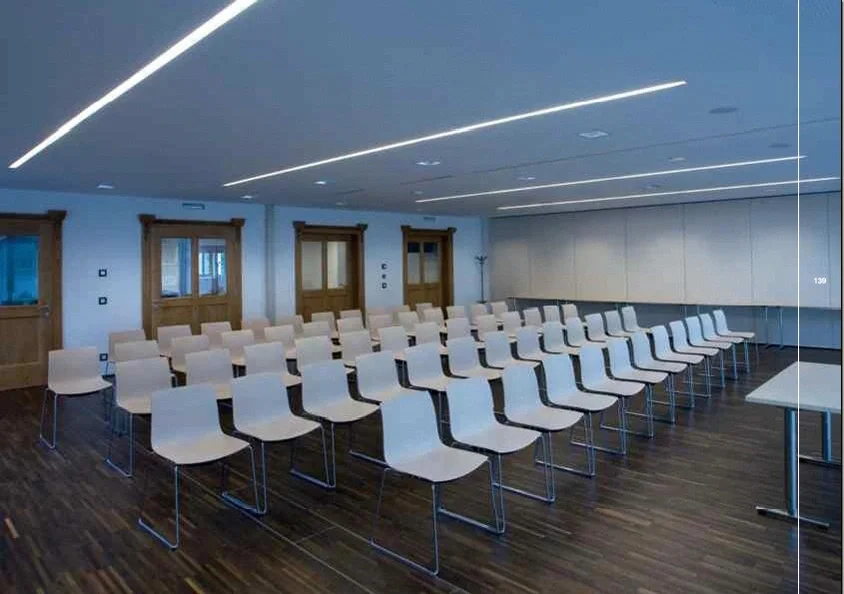 led aluminum profiles for school room lightng
Classrooms are places for learning and reading. It needs enough light for teachers and children to read and write. In the past, when fluorescent lamps were used, a lot of heat was generated. And the lighting in the room is uneven. The situation improved after using led linear lights. Classrooms look cleaner and more efficient.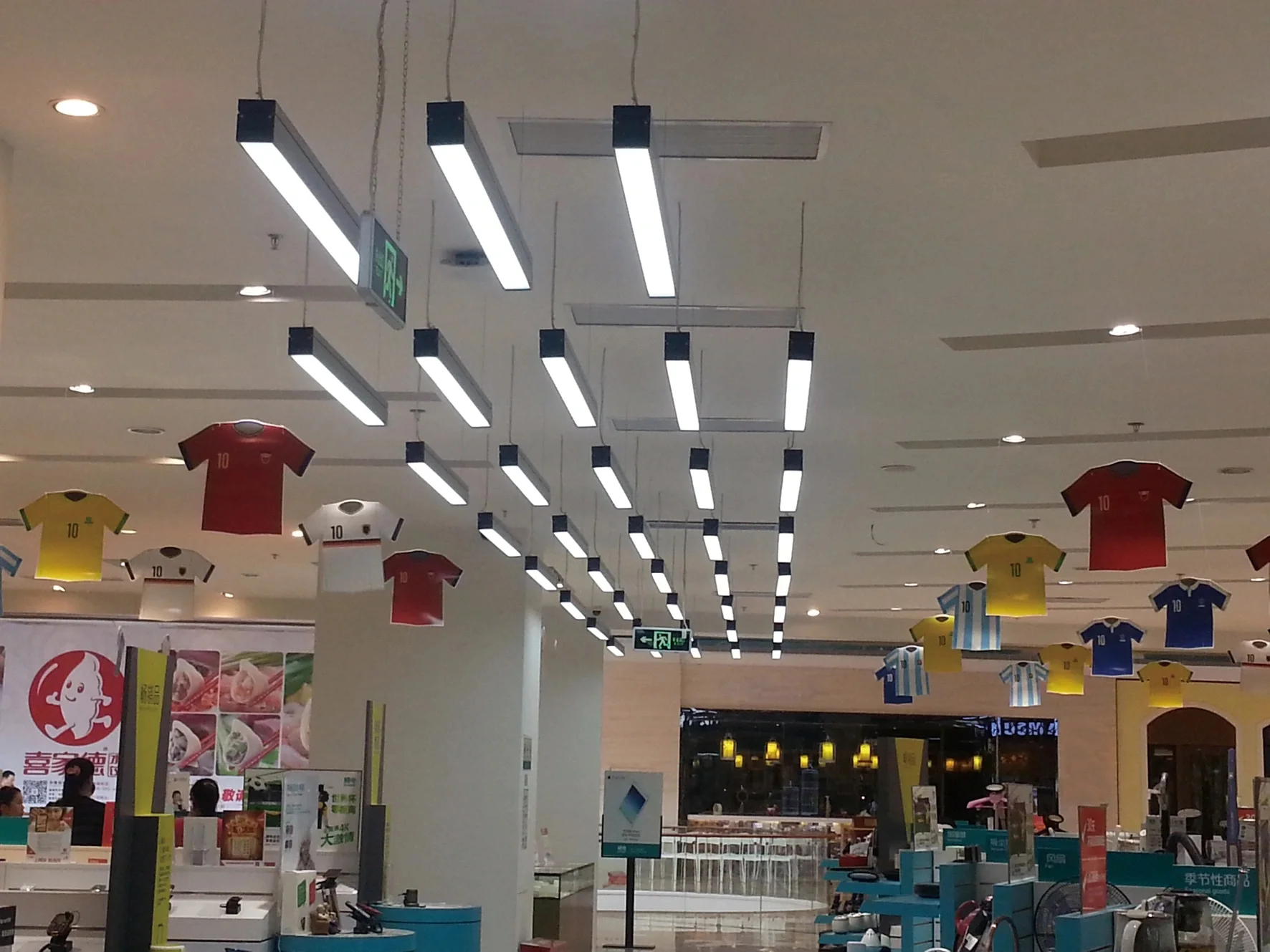 Extrusions Light Channels for supermarket lights
A supermarket is a large public shopping place where people can buy food, alcohol, tools and daily necessities. Thousands of items are displayed on the shelves. Supermarkets need different lighting, space linear lighting, shelf lighting, spotlights are mixed in this big place.
Part Number
Picture
Size Drawing
Descrtption
Include Item:
YF-ALP001-R
super slim 8mm recessed aluminum LED profile with flange,
Option:
1),PMMA Opal Matt Cover,
2),PMMA Semi-Clear Cover,
3),PMMA Clear Cover
4),PC Diffused Cover
5),PC Semi-Clear Cover
6),PC Clear Cover
Profile+PC cover per meter
EC-001-R end cap per pair
YF-ALP002-R
super slim 8mm recessed aluminum LED profile,
Option:
1),PMMA Opal Matt Cover,
2),PMMA Semi-Clear Cover,
3),PMMA Clear Cover
4),PC Diffused Cover
5),PC Semi-Clear Cover
6),PC Clear Cover
Profile+PC cover per meter
EC-002-R end cap per pair
MC-002-R snap per PCS
90 degree connector per PCS
180 degree connector per PCS
Rotary Buckle per PCS
YF-ALP002-RL
recessed aluminum LED profile with lens:60degrees,
Option
1: PMMA Clear lens
Profile+PC cover per meter
EC-002-RL end cap per pair
MC-002-R snap per PCS
Rotary Buckle per PCS
YF-ALP002-M
super slim aluminum LED profile,
Option:
1),PC diffused cover,
2),PC semi-clear cover,
Installation:surface mounting
Profile+PC cover per meter
EC-002-RL end cap per pair
MC-002-R snap per PCS
YF-ALP002-R2
super slim 8mm recessed aluminum LED profile, with shield one side
Option:
1),PC diffused cover,
2),PC semi-clear cover,
3),PC clear diffuser
Installation:Surface mounting under cabinet
Profile+PC cover per meter
EC-002-R end cap per pair
YF-ALP003-R
15mm recessed aluminum LED profile with flange,
Option:
1),PMMA Opal Matt Cover,
2),PMMA Semi-Clear Cover,
3),PMMA Clear Cover
4),PC Diffused Cover
5),PC Semi-Clear Cover
6),PC Clear Cover
Profile+PC cover per meter
EC-003-R end cap per pair
YF-ALP004-R
15mm recessed aluminum LED profile without flange,
Option:
1),PMMA Opal Matt Cover,
2),PMMA Semi-Clear Cover,
3),PMMA Clear Cover
4),PC Diffused Cover
5),PC Semi-Clear Cover
6),PC Clear Cover
Profile+PC cover per meter
EC-004-R end cap per pair
MC-002-R snap per PCS
90 degree connector per PCS
180 degree connector per PCS
Rotary Buckle per PCS
YF-ALP004-RL
recessed aluminum LED profile with lens:30degrees,
Option
1: PMMA Clear lens
Profile+PC cover per meter
EC-004-RL end cap per pair
MC-002-R snap per PCS
Rotary Buckle per PCS
YF-ALP140
Aluminium LED profile with adjustable viewing angle
Option:
1), 10 degrees lens
2),30 degrees lens
3), 60 degrees lens
Installation: suface mounting
Profile+PC cover per meter
EC-004-RL end cap per pair
MC-002-R snap per PCS
Rotatable stand/PCS
YF-ALP005
squar aluminum LED profile,
Option:
1),PMMA Opal Matt Cover,
2),PMMA Semi-Clear Cover
3),PMMA Clear Cover
Profile+PC cover per meter
EC-005 end cap per pair
MC-005 snap per PCS
YF-ALP006
aluminum corner LED profile, Option:
1),PMMA Opal Matt Cover,
2),PMMA Semi-Clear Cover,
3),PMMA Clear Cover
4),PC Diffused Cover
5),PC Semi-Clear Cover
6),PC Clear Cover
Profile+PC cover per meter
EC-006 end cap per pair
MC-005 snap per PCS
YF-ALP007-R
aluminum corner LED profile, Option:
1),PMMA Opal Matt Cover,
2),PMMA Semi-Clear Cover,
3),PMMA Clear Cover
4),PC Diffused Cover
5),PC Semi-Clear Cover
6),PC Clear Cover
Profile+PC cover per meter
EC-007-R end cap per pair
MC-007 snap per PCS
YF-ALP013
10mm deep aluminum LED profile with flange,
Option
1),PMMA Opal Matt Cover,
2),PMMA Semi-Clear Cover,
3),PMMA Clear Cover
4),PC Diffused Cover
5),PC Semi-Clear Cover
6),PC Clear Cover
Profile+PC cover per meter
MC-014 snap per PCS
EC-013 end cap per pair
YF-ALP014
10mm deep aluminum LED profile with flange,
Option
1),PMMA Opal Matt Cover,
2),PMMA Semi-Clear Cover,
3),PMMA Clear Cover
4),PC Diffused Cover
5),PC Semi-Clear Cover
6),PC Clear Cover
Profile+PC cover per meter
EC-014 end cap per pair
MC-014 snap per PCS
ALP013-R
Recessed Aluminum LED profile with flange
Option:
1),PMMA Opal Matt Cover,
2),PMMA Semi-Clear Cover,
3),PMMA Clear Cover
4),PC Diffused Cover
5),PC Semi-Clear Cover
6),PC Clear Cover
Strip suggest:double row won't see LED dots
Profile+PC cover per meter
EC-014 end cap per pair
MC-014 snap per PCS
YF-ALP014-R
Aluminum LED profile without flange
Option:
1),PMMA Opal Matt Cover,
2),PMMA Semi-Clear Cover,
3),PMMA Clear Cover
4),PC Diffused Cover
5),PC Semi-Clear Cover
6),PC Clear Cover
Strip suggest:double row won't see LED dots
Profile+PC cover per meter
EC-014-R end cap per pair
MC-014 snap per PCS
YF-ALP016-R
30X30mm big size Aluminum LED profile for corner,
Option:
1),PMMA Opal Matt Cover,
2),PMMA Semi-Clear Cover,
3),PMMA Clear Cover
4),PC Diffused Cover
5),PC Semi-Clear Cover
6),PC Clear Cover
Profile+PC cover per meter
EC-016R end cap per pair
MC-015R snap per PCS
90 degree connector per PCS
180 degree connector per PCS
YF-ALP021
Flat Aluminum led profile for cabinet decoration:
1),PMMA Opal Matt Cover,
2),PMMA Semi-Clear Cover,
3),PMMA Clear Cover
4),PC Diffused Cover
5),PC Semi-Clear Cover
6),PC Clear Cover
Profile+PC cover per meter
EC-021 end cap per pair
YF-ALP023-R2
Slim Aluminium LED profile for dry wall
Option:
1),PC Diffused Cover
Installation:Recessed
Profile+PC cover per meter
EC-021 end cap per pair
YF-ALP024
Aluminum led profile for stairs lighting:
1),PMMA opal matte diffuser,
2),PMMA semi-clear matte diffuser,
3),PMMA clear diffuser
Profile+cover per meter
EC024( end cap per pair)
YF-ALP024-R
Aluminium LED profile for stair light
Option:
1),pcs diffused cover
Installation: Surface mounting
Profile+anti-slip plate+ mask per meter
EC024-R( end cap per pair)
ALP024-R1
aluminium LED profile for stairs,light up and down at the same time
Option:
1),PC diffused cover
Installation: Surface mounting
Profile+anti-slip plate+ mask per meter
EC024-R1( end cap per pair)
YF-ALP035-R
super slim13mm recessed aluminum LED profile,
Option:
1),PC Frosted cover,
color dot free, liner lighting effort
Profile+PC cover per meter
EC-035-R end cap per pair
MC-035 snap per PCS
YF-ALP073
Super slim Aluminium LED profile without flange,
Option:
1),PC Frosted Cover,
Installation:Surface Mounted or recessed
Profile+PC cover per meter
EC-073 end cap per pair
MC-073 snap per PCS
YF-ALP116
super slim aluminum profiles with PC Frosted Cover
Profile+PC cover per meter
EC-116 end cap per pair
MC-073 snap per PCS
YF-ALP117
super slim aluminum profiles with PC Frosted Cover
Profile+PC cover per meter
EC-117 end cap per pair
MC-073 snap per PCS
YF-ALP134
super slim aluminum led profile for cabinet, 5mm wide PCB
Option:
1)PC Frosted Cover
Profile+PC cover per meter
EC-134 end cap per pair
MC-134 snap per PCS
YF-ALP135
super slim aluminum led profile for cabinet, 5mm wide PCB,
with flange shield from the light outward
Option:
1)PC Frosted Cover
Profile+PC cover per meter
EC-135 end cap per pair
YF-ALP136
super slim aluminum led profile for cabinet, 5mm wide PCB
Option:
1)PC Frosted Cover
Profile+PC cover per meter
EC-136 end cap per pair
MC-026 snap per PCS
YF-ALP114
Slim Aluminium LED profile for bending Bendable Profile
Option:
1),PC Diffused Cover
Installation:Surface or Pendent
Profile+PC cover per meter
EC-114 end cap per pair
MC-114 snap per PCS
YF-ALP137
super slim aluminum led profile for cabinet, 5mm wide PCB, assymetrical light
Option:
1)PC Frosted Cover
Profile+PC cover per meter
EC-137 end cap per pair
YF-ALP138
aluminum led profile for cabinet shelf use, 8mm wide PMMA board or glass Option:
1)PC Diffused Cover
Profile+PC cover per meter
EC-138 end cap per pair
YF-ALP139
aluminum led profile for cabinet shelf use,
Option:
1)PC Diffused Cover
Profile+PC cover per meter
EC-139 end cap per pair
MC-139 snap per PCS
YF-ALP044-PC-R
aluminum LED profile for ,
Option:
1),PC Diffused Cover
Profile+PC cover per meter
EC-044-PC end cap per pair
MC-044-PC snap per PCS
90 degree connector per PCS
180 degree connector per PCS
YF-ALP053-R
Aluminum LED profile for pendant light,
Option:
1),PC Diffused Cover
Installation: Suspended or surface Mounted
Profile+PC cover per meter
EC-053 end cap per pair
MC-053 snap per PCS
90 degree connector per PCS
180 degree connector per PCS
YF-ALP054-R1
Aluminum LED profile for pendant light,
Option:
1),PC Diffused Cover,
Installation: Suspended or surface Mounted
Profile+PC cover per meter
EC-053 end cap per pair
MC-053 snap per PCS
90 degree connector per PCS
180 degree connector per PCS
YF-ALP065
Aluminum LED profile 45x42MM, square
Option:
1),PMMA Opal Matt Cover,
2),PMMA Semi Clear Cover
3), PC Diffused Cover
Installation:Surface Mounting
Profile+PC cover per meter
EC-065 end cap per pair
MC-065 snap per PCS
90 degree connector per PCS
180 degree connector per PCS
YF-ALP065-T
Aluminum LED profile 45x55MM, square
Option:
1),PC Diffused Cover
Installation:Surface Mounting
Profile+PC cover per meter
EC-065-t end cap per pair
MC-065 snap per PCS
90 degree connector per PCS
180 degree connector per PCS
YF-ALP066
Aluminum LED profile 45x42MM,semicircle
Option:
1),PMMA Opal Matt Cover,
2),PMMA Semi Clear Cover
3),PC Diffused Cover
Installation:Surface Mounting
Profile+PC cover per meter
EC-066 end cap per pair
MC-065 snap per PCS
90 degree connector per PCS
180 degree connector per PCS
YF-ALP017-R5
Recessed Aluminium LED profile with flange for ceiling or wall,
Option
1),PC Diffused Cover (without ribs)
Profile+PC cover per meter
EC-017-R5 end cap per pair
SC017-R5 Spring Clip/PCS
90 degree connector per PCS
180 degree connector per PCS
YF-ALP018-R3
35mm wide Aluminium LED profile without flange for ceiling or pendent light,
Option
1),PC Diffused Cover (without ribs)
Profile+PC cover per meter
EC-018-R3 end cap per pair
MC-018-R3 Metal snap per PCS
90 degree connector per PCS
180 degree connector per PCS
YF-ALP045-R
2 inches Recessed Aluminium LED profile with flange,
Option:
1),PC Diffused Cover,
Profile+PC cover per meter
EC-045-R end cap per pair
SC045-R Spring clips per pair (single-sided spring)
90 degree connector per PCS
180 degree connector per PCS
YF-ALP046-R
2 inches Aluminium LED profile without flange,as pendent light.
Option:
1),PC Diffused Cover,
Installation:Suspended or Surface Mounted
Profile+PC cover per meter
EC-046-R end cap per pair
MC-5035 Metal snap per PCS
90 degree connector per PCS
180 degree connector per PCS
YF-ALP047-R1
3 inches Recessed Aluminium LED profile with flange,
Option:
1),PC Diffused Cover,
Profile+PC cover per meter
EC-047-R1 end cap per pair
SC045-R Spring clips per pair (single-sided spring)
90 degree connector per PCS
180 degree connector per PCS
YF-ALP048-R1
3inches Aluminium LED profile without flange,as pendent light.
Option:
1),PC Diffused Cover
Installation:Suspended or Surface Mounted
Profile+PC cover per meter
EC-048-R1 end cap per pair
MC-5035 Metal snap per PCS
90 degree connector per PCS
180 degree connector per PCS
YF-ALP126
Trimless recessed Aluminum Profile for plasterboard, wall washer
Option:
1)pcs diffused cover (opal)
2)pcs semi clear cover
Profile+cover per meter
EC126( end cap per pair)
joint bridge per PCS
YF-ALP127
Trimless recessed Aluminum Profile for plasterboard,
Option:
1)pcs diffused cover (opal)
2)pcs semi clear cover
Profile+cover per meter
EC127( end cap per pair)
joint bridge per PCS
YF-ALP128
Trimless recessed Aluminum Profile for drywall,
Option:
1)pcs diffused cover (opal)
2)pcs semi clear cover
Profile+cover per meter
EC128( end cap per pair)
joint bridge per PCS
YF-ALP078
Aluminium LED profile with flange, recessed in 12.5mm drywall
Option:
1),pcs diffused cover,
Installation:recessed
Profile+cover per meter
EC078( end cap per pair)
Corner Mounting Accessories per PCS
Ceiling installation accessories per PCS
joint bridge per PCS
ALP078-R
Aluminium LED profile with flange, recessed in 12.5mm drywall
Option:
1),pcs diffused cover,
Installation:recessed
Profile+cover per meter
EC078-R( end cap per pair)
Corner Mounting Accessories per PCS
Ceiling installation accessories per PCS
joint bridge per PCS
YF-ALP090
Aluminium LED profile for cove light, recessed into 5/8" ceiling
Option:
1),pcs diffused cover
Installation:Recessed
Profile+cover per meter
EC090( end cap per pair)
joint bridge per PCS
YF-ALP091-E
Aluminium LED profile for cove light, recessed into 5/8" ceiling
Option:
1),pcs diffused cover
Installation:Recessed
Profile+cover per meter
EC091-E( end cap per pair)
joint bridge per PCS
YF-ALP092
Trimless recessed Aluminum Profile for 12.5mm thick plasterboard for choice
Option:
1)pcs diffused cover without ribs
Profile+cover per meter
EC092( end cap per pair)
joint bridge per PCS
YF-ALP093
Trimless recessed Aluminum Profile for 12.5mm thick plasterboard for choice
Option:
1)pcs diffused cover without ribs
Profile+cover per meter
EC093( end cap per pair)
joint bridge per PCS
YF-ALP094
Trimless recessed Aluminum Profile for 12.5mm thick plasterboard for choice
Option:
1)PC Diffused Cover (without ribs)
Profile+cover per meter
EC094( end cap per pair)
joint bridge per PCS
YF-ALP095
Trimless recessed Aluminum Profile for 12.5mm thick plasterboard for choice
Option:
1)pcs diffused cover without ribs
Profile+cover per meter
EC094( end cap per pair)
joint bridge per PCS
YF-ALP068-S
Recessed Aluminium LED profile for drywall use, with holes on the flange
Option
1),pcs diffused cover
Profile+PC milky white cover per meter
Profile+PC black cover per meter
Profile+PC black cover per meter
Profile+PC white prism cover per meter
EC068-S( end cap per pair)
YF-ALP069-R
Recessed Aluminium LED profile for inside corner, for drywall use, with holes on the flange
Option
1),pcs diffused cover
Profile+PC milky white cover per meter
Profile+PC black cover per meter
Profile+PC black cover per meter
Profile+PC white prism cover per meter
EC069-R( end cap per pair)
YF-ALP070-R
Recessed Aluminium LED profile for inside corner, for drywall use, with holes on the flange
Option
1),pcs diffused cover
Profile+PC milky white cover per meter
Profile+PC black cover per meter
Profile+PC black cover per meter
Profile+PC white prism cover per meter
EC070-R( end cap per pair)
YF-ALP068-R
Recessed Aluminium LED profile for drywall use, with holes on the flange
Option
1),pcs diffused cover
Profile+PC milky white cover per meter
Profile+PC black cover per meter
Profile+PC black cover per meter
Profile+PC white prism cover per meter
EC069-R( end cap per pair)
YF-ALP068-R3
Mini Aluminium LED profile for drywall use(12.5mm plaster board), without flange
Option
1),PC diffused cover
Profile+PC cover per meter
EC068-R( end cap per pair)
ALP068-R4
Mini Aluminium LED profile for drywall use(12.5mm plaster board), with flange
Option
1),PC diffused cover
Profile+PC cover per meter
EC068-R4( end cap per pair)
YF-ALP068-SR1
Recessed Aluminium LED profile for drywall use(12.5mm plaster board), with holes on one flange
Option
1),PC diffused cover
Profile+PC cover per meter
EC068-R( end cap per pair)
YF-ALP071
Aluminium LED profile with long flange,recessed in the drywall or ceiling
Option: pcs diffused cover
Profile+PC milky white cover per meter
Profile+PC black cover per meter
EC071( end cap per pair)
joint bridge per PCS
YF-ALP071-S
Trimless recessed Aluminum Profile for plasterboard, Ceiling to wall
Option:
1) PC diffused cover (opal)
Profile+PC milky white cover per meter
Profile+PC black cover per meter
EC071( end cap per pair)
joint bridge per PCS
YF-ALP080-R
Aluminium LED profile whith flange, recessed into 5/8" drywall,
Option:
1),pcs diffused cover, 1inch
Installation:recessed
Profile+cover per meter
EC080( end cap per pair)
joint bridge per PCS
YF-ALP081-R
Aluminium LED profile whith flange, recessed into 5/8" drywall,
Option:
1),pcs diffused cover, 1.5inch
Installation:recessed
Profile+cover per meter
EC080( end cap per pair)
joint bridge per PCS
YF-ALP082
Aluminium LED profile whith flange, recessed into 5/8" drywall,
Option:
1),pcs diffused cover,
Asymmetrical
Installation:recessed
Profile+cover per meter
EC082( end cap per pair)
joint bridge per PCS
YF-ALP083-R
Aluminium LED profile whith flange, recessed into 5/8" drywall,
Option:
1),pcs diffused cover,
2 inches
Installation:recessed
Profile+cover per meter
EC083-R( end cap per pair)
joint bridge per PCS
YF-ALP084
Aluminium LED profile whith single flange, recessed into 5/8" drywall, Floating Ceiling
Option:
1),pcs diffused cover,
Installation:recessed
Profile+cover per meter
EC084( end cap per pair)
joint bridge per PCS
YF-ALP084-R
Aluminium LED profile whith single flange, recessed into 5/8" drywall, Floating Ceiling
Option:
1),pcs diffused cover,
Installation:recessed
Profile+cover per meter
EC084( end cap per pair)
joint bridge per PCS
ALP084-S
Aluminium LED profile whith single flange, recessed into 5/8" drywall,
Option:
1),PC diffused cover,
Installation:recessed
Profile+cover per meter
EC084-S( end cap per pair)
joint bridge per PCS
YF-ALP085
Aluminium LED profile whith single flange, recessed into 5/8" drywall, Wall to Ceiling or Ceiling to Wall
Option:
1),pcs diffused cover,
Installation:recessed
Profile+cover per meter
EC085( end cap per pair)
joint bridge per PCS
YF-ALP086
Aluminium LED profile whith flange, recessed into 5/8" ceiling or wall,
Option:
1),pcs diffused cover,
Installation:recessed
Profile+cover per meter
EC086( end cap per pair)
joint bridge per PCS
YF-ALP087
Aluminium LED profile whith flange, recessed into 10mm tile or marble,
Option:
1),pcs diffused cover,
Installation:recessed
Profile+PC milky white cover per meter
Profile+PC black cover per meter
Profile+PC black cover per meter
Profile+PC white prism cover per meter
EC087( end cap per pair)
YF-ALP088
Aluminium LED profile whith flange, recessed into 10mm tile or marble, Inside Corner
Option:
1),pcs diffused cover,
Installation:recessed
Profile+PC milky white cover per meter
Profile+PC black cover per meter
Profile+PC black cover per meter
Profile+PC white prism cover per meter
EC087( end cap per pair)
YF-ALP089
Aluminium LED profile whith flange, recessed into 10mm tile or marble, Outside Corner
Option:
1),pcs diffused cover,
Installation:recessed
Profile+PC milky white cover per meter
Profile+PC black cover per meter
Profile+PC black cover per meter
Profile+PC white prism cover per meter
EC087( end cap per pair)
YF-ALP110-S
Aluminium LED profile for dry wall
Option:
1),pcs diffused cover
1inch Square Lens
Installation:Recessed
Profile+cover per meter
EC110-S( end cap per pair)
joint bridge per PCS
YF-ALP110-R
Aluminium LED profile for dry wall
Option:
1),pcs diffused cover
1inch Round Lens
Installation:Recessed
Profile+cover per meter
EC110-R( end cap per pair)
joint bridge per PCS
YF-ALP111-S
Aluminium LED profile
Option:
1),PC Diffused Cover
1inch Square Lens
Installation:Surface or Pendent
Profile+cover per meter
EC110-S( end cap per pair)
joint bridge per PCS
YF-ALP111-R
Aluminium LED profile
Option:
1),PC Diffused Cover
1inch Round Lens
Installation:Surface or Pendent
Profile+cover per meter
EC110-R( end cap per pair)
joint bridge per PCS
YF-ALP129
Trimless recessed Aluminum Profile for drywall,12.5mm thick plaster board
Option:
1)pcs diffused cover (opal)
Profile+PC fine frosted cover per meter
Profile+PC black cover per meter
EC129( end cap per pair)
YF-ALP130
Trimless recessed Aluminum Profile for tile
Option:
1)pcs diffused cover (opal)
Profile+PC fine frosted cover per meter
Profile+PC black cover per meter
EC129( end cap per pair)
ALP129-O
Recessed Aluminium LED profile for 12.5mm drywall use(outside corner), with holes on the flanges
Option
1),PC diffused cover
Profile+PC fine frosted cover per meter
Profile+PC black cover per meter
EC129( end cap per pair)
YF-ALP130
Recessed Aluminium LED profile for 12.5mm drywall use(inside corner), with holes on the flanges
Option
1),PC diffused cover
Profile+PC fine frosted cover per meter
Profile+PC black cover per meter
EC129( end cap per pair)
YF-ALP033
Waterproof led profile for floor, strong PC Diffused Cover,3mm thickness
Aluminum+PC cover per meter
EC131 end cap per pair
YF-ALP034
Waterproof led profile for floor, strong PC Diffused Cover,
3mm thickness, without color dot,endless
Aluminum+PC cover per meter
EC131 end cap per pair
YF-ALP131
Trimless recessed Aluminum Profile for ground
Option:
1)pcs diffused cover (opal)
Aluminum+PC cover per meter
EC131 end cap per pair
YF-ALP132
Trimless recessed Aluminum Profile for wall or ground
Option:
1)pcs diffused cover (opal)
Aluminum+PC cover per meter
EC131 end cap per pair
YF-ALP133
Trimless recessed Aluminum Profile for wall or ceiling
Option:
1)pcs diffused cover (opal)
Aluminum+PC cover per meter
EC131 end cap per pair
YF-ALP050
Aluminum LED profile for wall light,without internal driver, Light from Up and down direction ,
Option:
1),pcs opal matte diffuser,
2),pcs semi-clear matte diffuser,
3),pcs clear diffuser
Installation: Wall Mounted
Aluminum+PC cover per meter
EC-ALP050 end cap per pair
MC-ALP050 snap per PCS
YF-ALP062
Aluminum LED profile as wall light. indirect light uptowards
Option:
1),PMMA opal matte diffuser,
2),PMMA semi-clear diffuser,
3),PMMA clear diffuser
4), pcs diffused cover
Installation:Surface Mounted by aluminum profile,not clips
Aluminum+PC cover per meter
EC-ALP062 end cap per pair
YF-ALALP169
Slim wall light, light up or down
Option:
1),PC diffused cover,
2),PC semi-clear cover
Installation: surface mounting ,
Aluminum+PC cover per meter
EC-ALP169 end cap per pair
MC169 snap per PCS
joint bridge per PCS
YF-ALP170
Slim wall light, light up and down
Option:
1),PC diffused cover,
2),PC semi-clear cover
Installation: surface mounting ,
Aluminum+PC cover per meter
EC-ALP170 end cap per pair
MC170 snap per PCS
joint bridge per PCS
YF-SK1270
Low glare profile with regressed cover
Wall to ceiling, invisble flange
Option:
1),PC semi clear cover,
2),Prismatic cover
Installation: surface mounting or pendent mounting ,
Aluminum+PC cover per meter
EC1270 end cap per pair
joint bridge per PCS
YF-SK1580
Aluminum Profile for toe kick line
1) pcs diffused diffuser(opal)
Surface mounting
Aluminum+PC cover per meter
EC1580 end cap per pair
joint bridge per PCS
YF-SK1580TR
Aluminum Profile for toe kick line
1) pcs diffused diffuser(opal)
recessed mounting
Aluminum+PC cover per meter
EC1580 end cap per pair
joint bridge per PCS
YF-ALP167
Aluminum profile for architectural lighting, 12.5mm drywall
Option
1) PC diffused cover (opal),
2) PC semi-clear cover
Installation recessed mounting ,
Profile+PC cover per meter
EC167( end cap per pair)
YF-ALP168
Aluminum profile for architectural lighting, 12.5mm drywall
Option
1) PC diffused cover (opal),
2) PC semi-clear cover
Installation recessed mounting ,
Profile+PC cover per meter
EC168( end cap per pair)
YF-ALP127-R
Trimless recessed Aluminum Profile for plasterboard,
Ceiling to wall
Option:
1) PC diffused cover (opal)
2) PC semi clear cover
Profile+PC cover per meter
EC127-R( end cap per pair)
joint bridge per PCS
YF-ALP128-R
Trimless recessed Aluminum Profile for drywall,
light shining from wall to ceiling
Option:
1) PC diffused cover (opal)
2) PC semi clear cover
Profile+PC cover per meter
EC128-R( end cap per pair)
joint bridge per PCS
YF-ALP077
Aluminium LED profile for wardrobe
Option:
PC Diffused Cover
Profile+PC cover per meter
EC077( end cap per pair)
hang braket/pcs
YF-ALP166
Aluminum profile for architectural lighting, 12.5mm drywall
Option:
1),PC Diffused Cover,
Installation: recessed mounting ,
Profile+PC cover per meter
EC168( end cap per pair)
YF-ALP159-TR
Low glare profile with regressed cover,Ceiling to Wall, with flange Trimless recessed
Option:
1),PC semi clear cover,
2),Prismatic cover
Installation: surface mounting or pendent mounting ,
Aluminum+PC cover per meter
Aluminum + Prism cover per Meter
EC158( end cap per pair)
joint bridge per PCS
YF-T30
30mm diameter aluminum profile with PC frosted cover for surface or pendent light
Profile+PC cover per meter
ECT30( end cap per pair)
IC-ALP027 snap per PCS
YF-T40
40mm diameter aluminum profile with PC Frosted Cover for surface or pendent light
Profile+PC cover per meter
ECT40( end cap per pair)
Hanging wire per PCS
YF-T60
60mm diameter aluminum profile with PC Frosted Cover for pendent light
Profile+PC cover per meter
ECT60( end cap per pair)
Hanging wire per PCS
YF-T100
4 inches tube for pendent light,
Option:
1),PC Frosted Cover
Installation:Pendent
Profile+PC cover per meter
ECT100( end cap per pair)
Hanging wire per PCS