Lighting design | Such a brand store design is too stylish!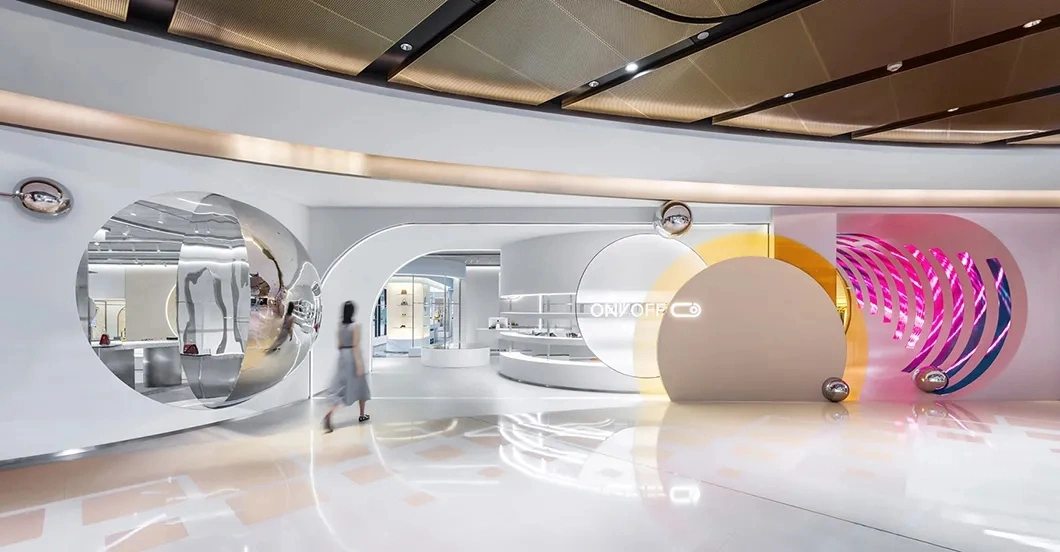 ON/OFF is a buyer's store owned by Fosun Group and BFC with many top independent designer brands. It is located in the commercial district of Shanghai Bund Financial Center and was newly designed and completed by SLT Design Studio (STUDIOLITE).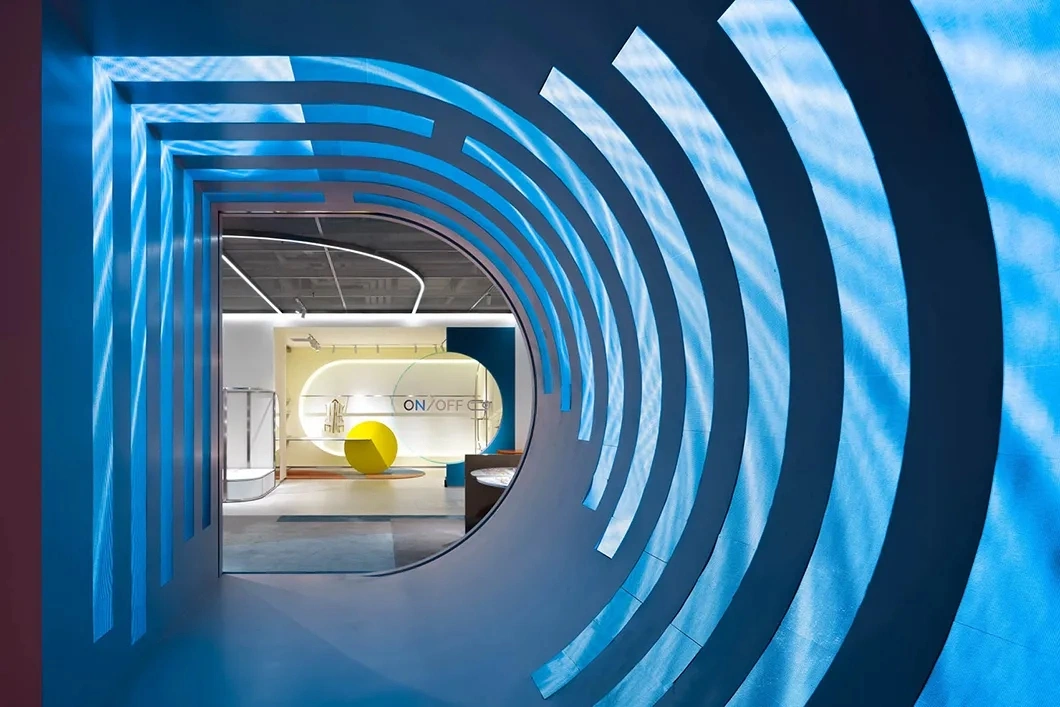 The Pop-Up area is a cave-like mysterious passage, customized LED curved soft screen lighting tools, using dynamic digital content to quickly enhance the space atmosphere and commercial interest.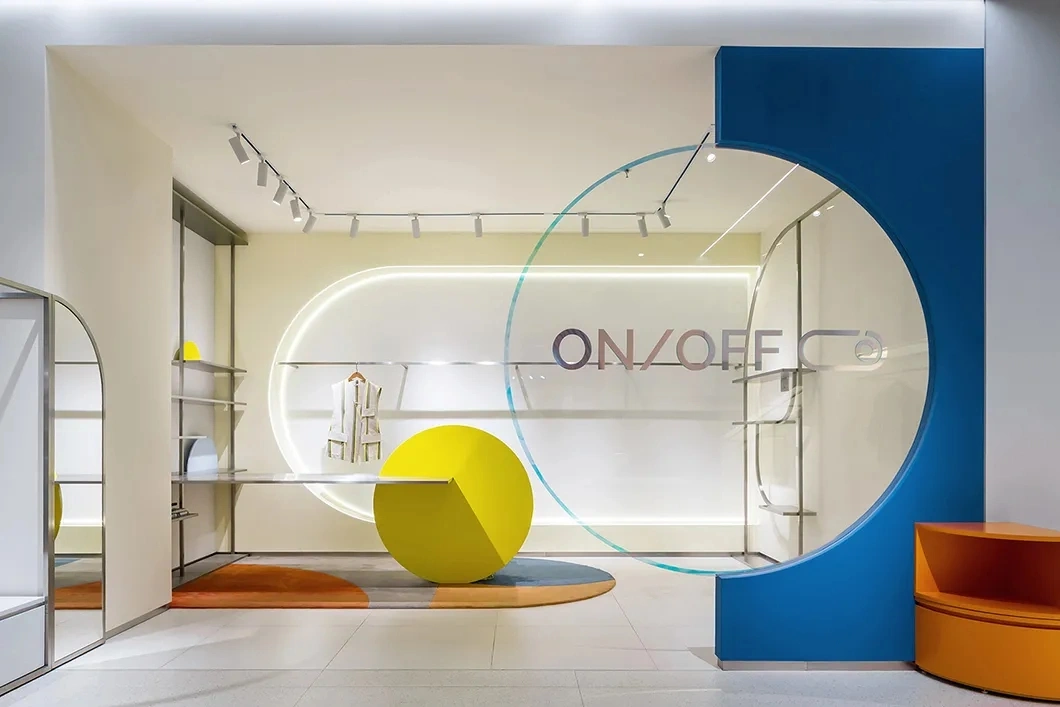 The design of the internal space breaks the relatively unified approach of the general retail space, and combines the site characteristics to naturally divide the space into areas with different characteristics. At the same time, track lights + linear lights have become the key lighting and basic lighting of the space.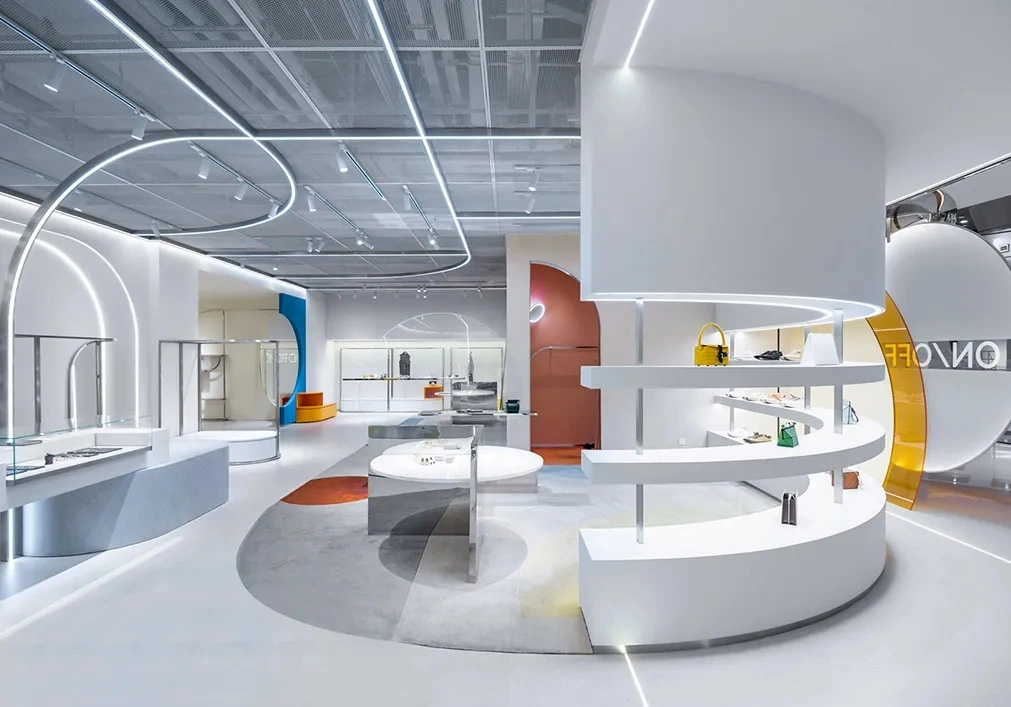 The semi-curved walls of different heights are integrated with the tailoring of the clothes, as if they are "tailor-made" customization.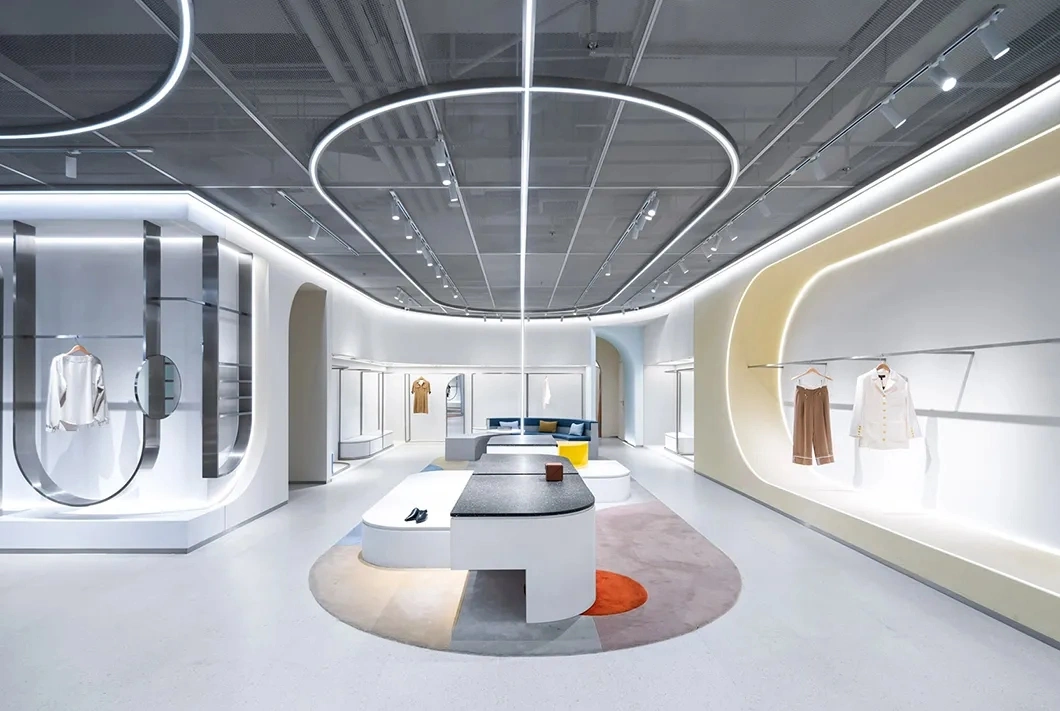 A large number of linear lights are used, which is full of dynamics, continuously deriving flow, and directing people's focus of attention.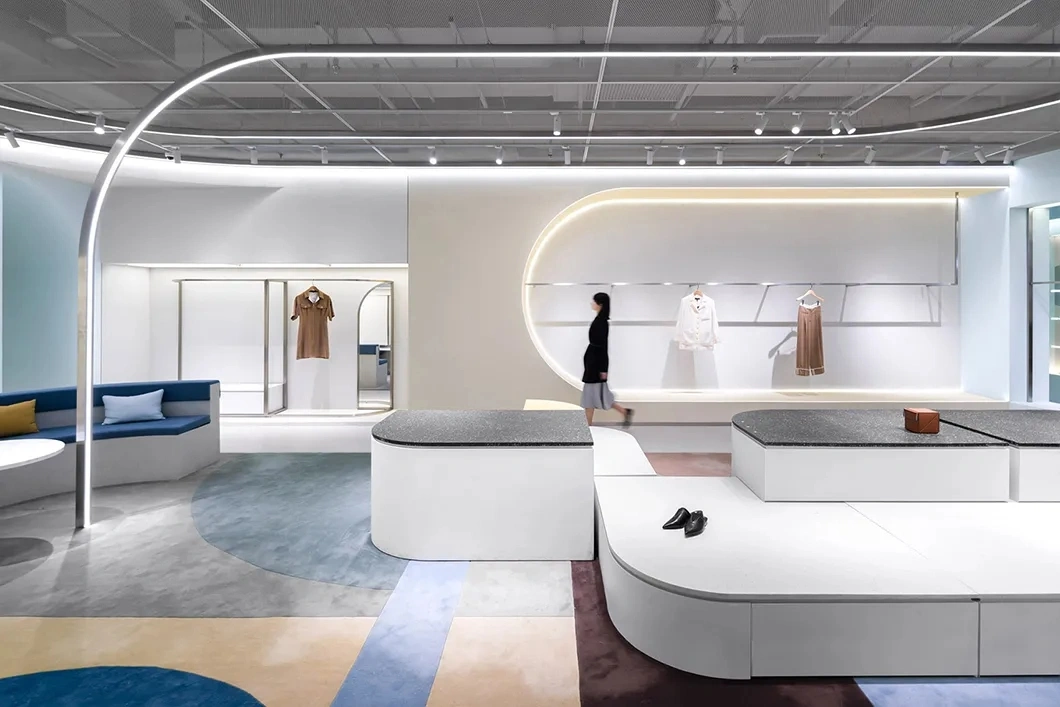 The ceiling with criss-cross lines at the top of the space is embedded with linear lamps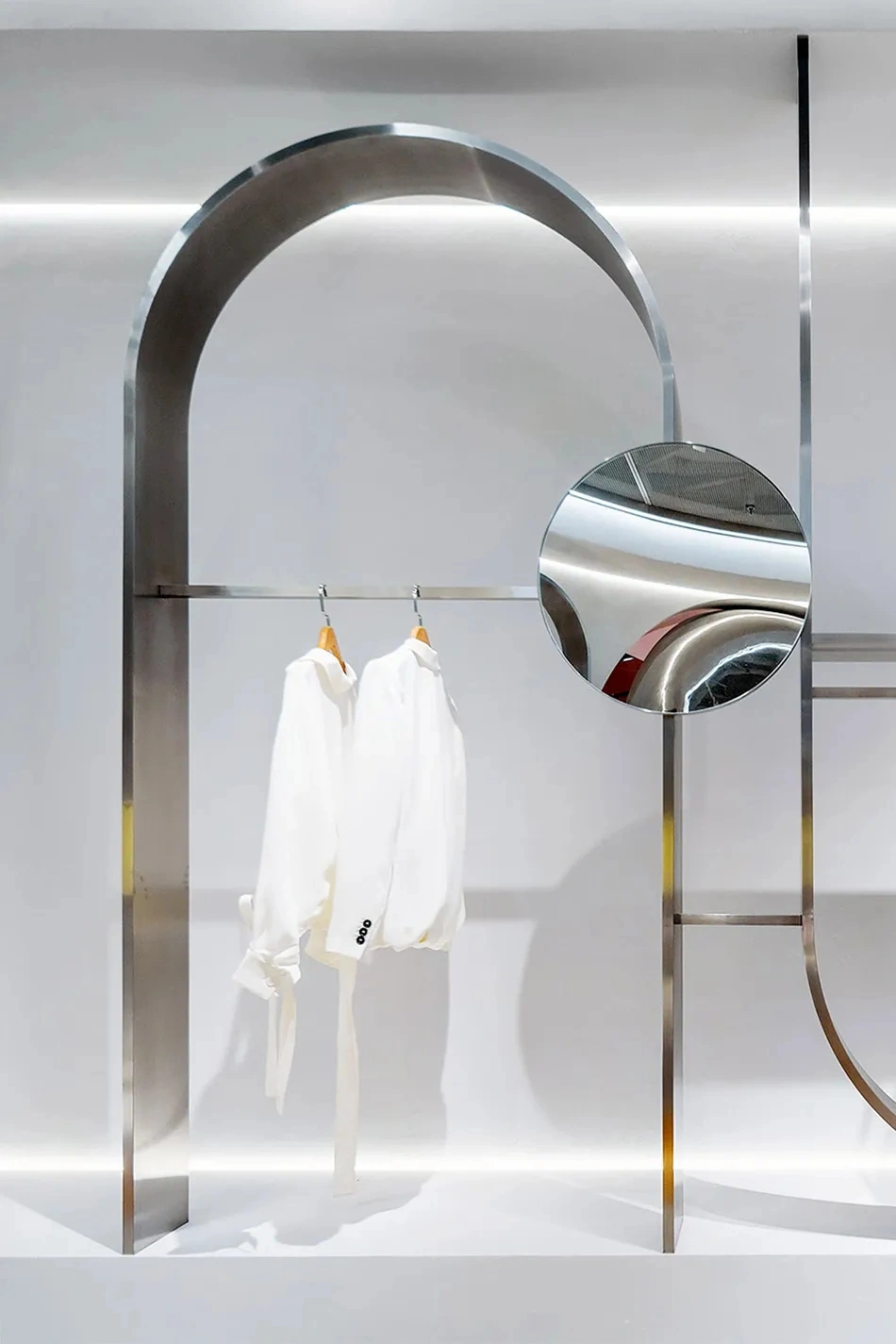 It forms a staggered light distribution with the indoor lighting, and layering with the mirror reflects a sense of hierarchy.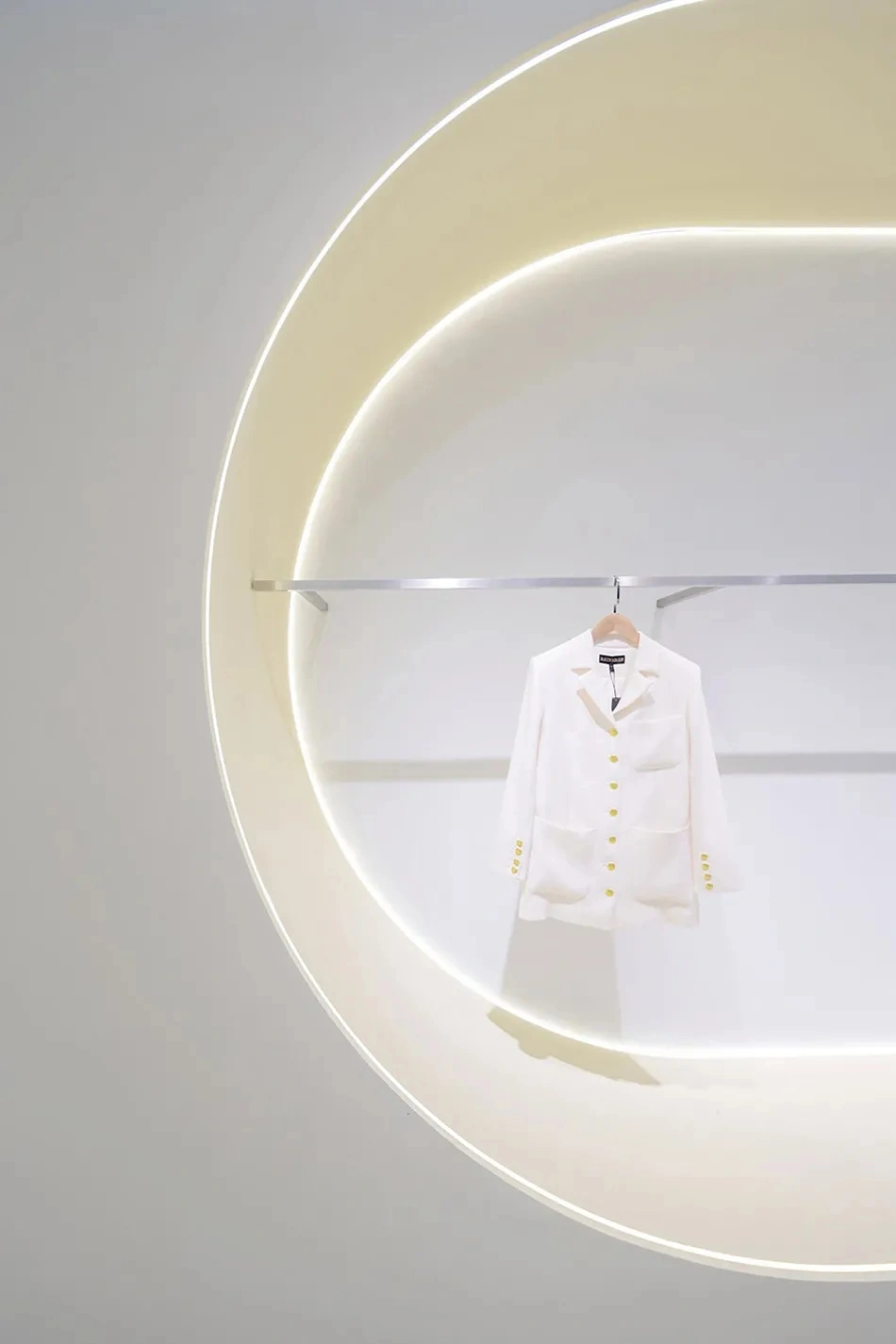 Outlined by linear lights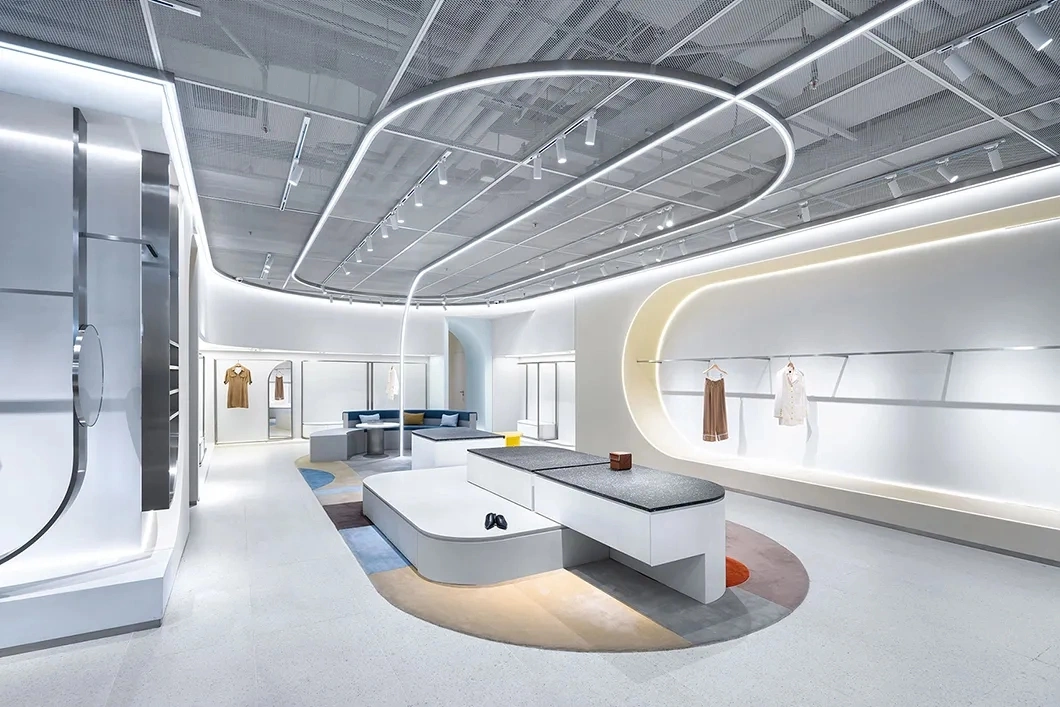 The overall soft color of the wall and the vibrant and lively colorful geometric mosaic carpets in different areas are balanced with the tones of the wall, perfecting the transition between vitality and texture.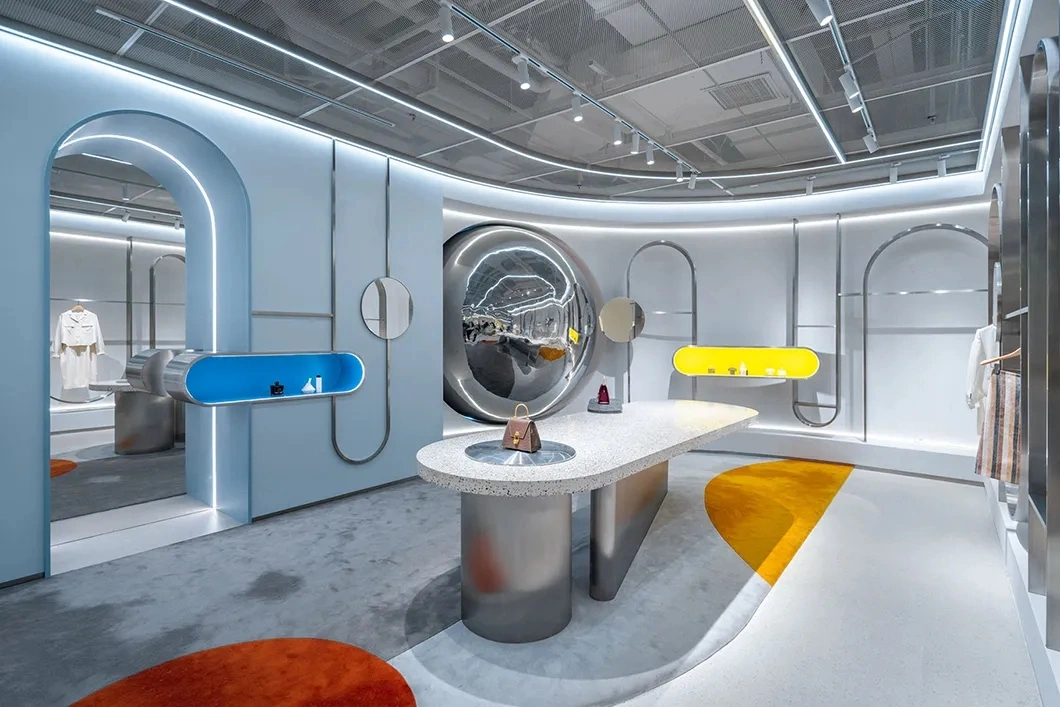 The selected custom-made terrazzo, natural marble and other materials retain the original polished traces and collide with the hand-cut texture of the clothes, as if people are in an abstract and constructivist art gallery.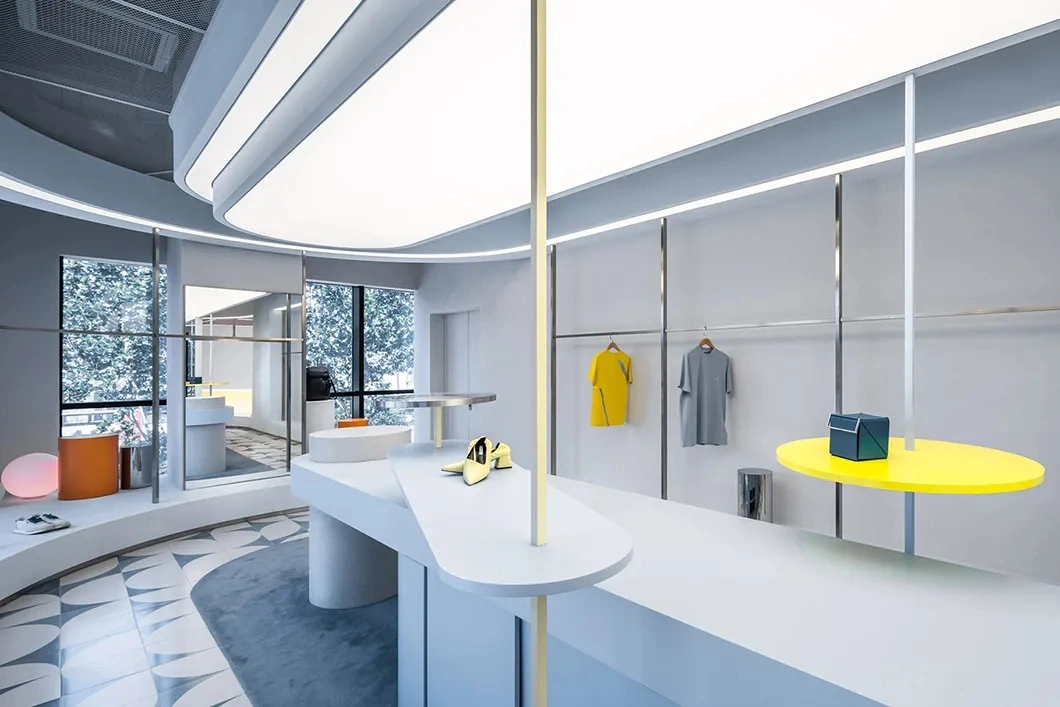 The translucent lighting in the box above the counter blends with the tone of the entire space, giving rise to a kind of shining light.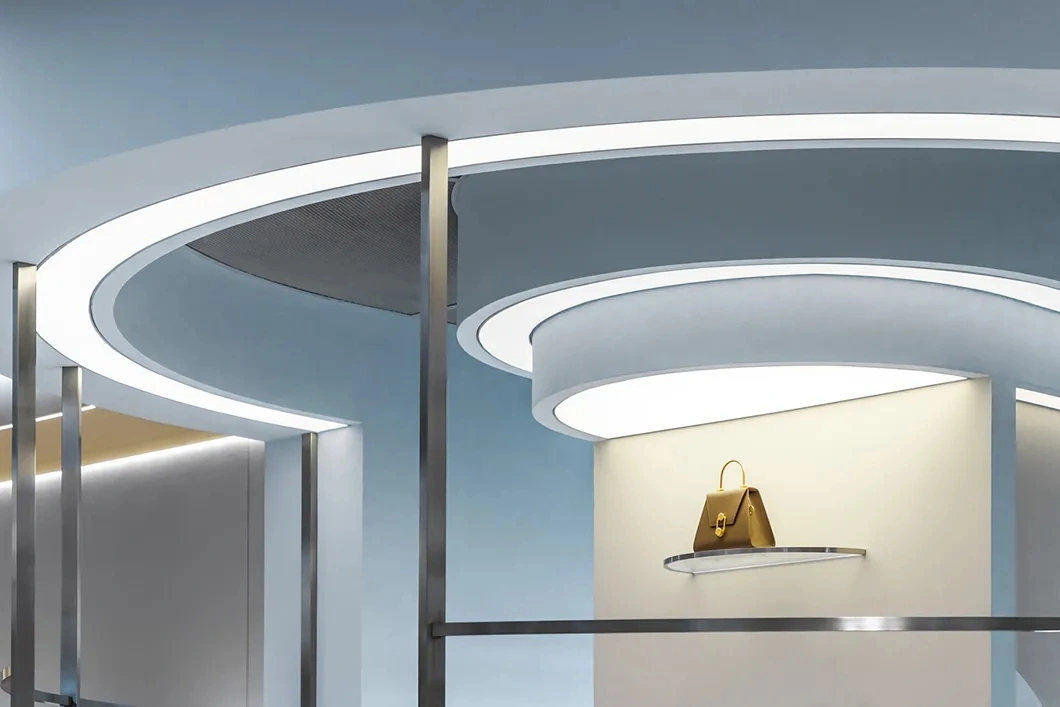 The semi-circular arc light outlines the beauty of the flowing geometric structure.

I have shared so much before. Are you curious about what kind of lighting is suitable for such an interesting design?

1. COB LED Strips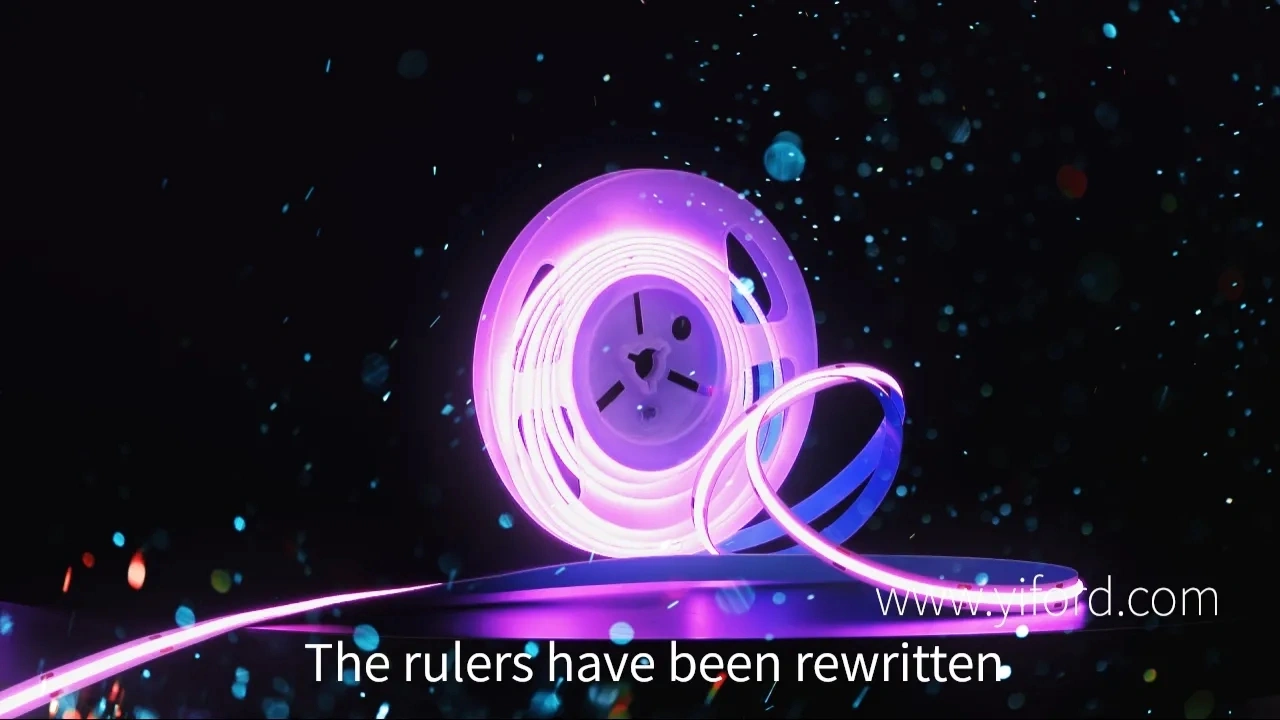 This flexible COB (Chip on Board) LED strip light is perfect for background lighting, lighting in cupboards, and decorating your home. Its continuous design makes it ideal for installing in places where you don't want to see the dots of the individual LEDs, such as under cupboards above benches. It is constructed with a very flexible circuit conducting strip which the LEDs are mounted on and comes with an adhesive 3M backing.
Product review: https://www.yiford.com/cob-led-strip-lights.html

Features about COB LED Strips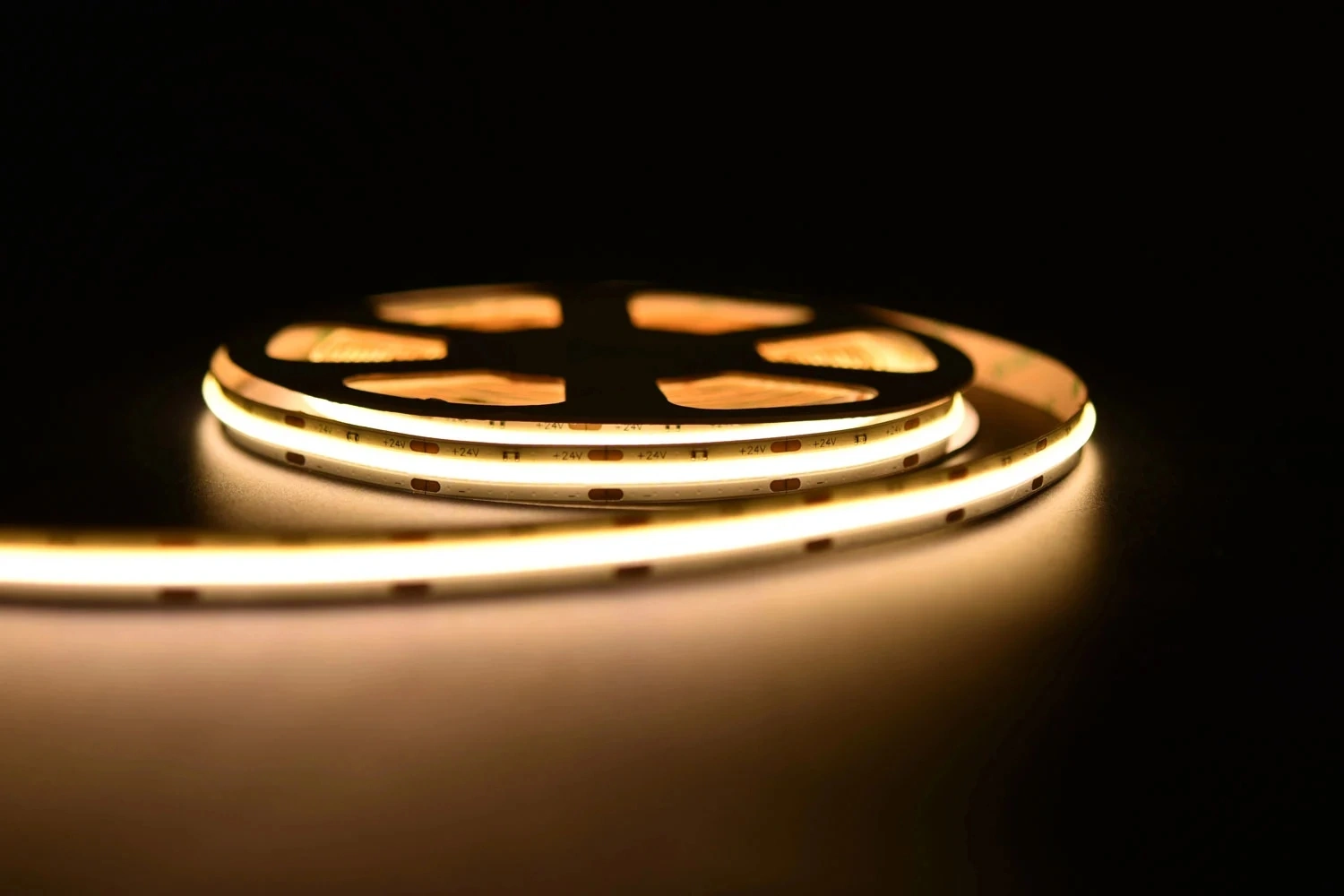 【No Dark Area Rope Light】
A chip-on-board strip that creates the effect of a continuous stream of light. 3oz copper double-side PCB is excellent for optimal thermal management. Covered with phosphor make it have a consistency lighting outputs. Application for accent, edge, shop windows lighting.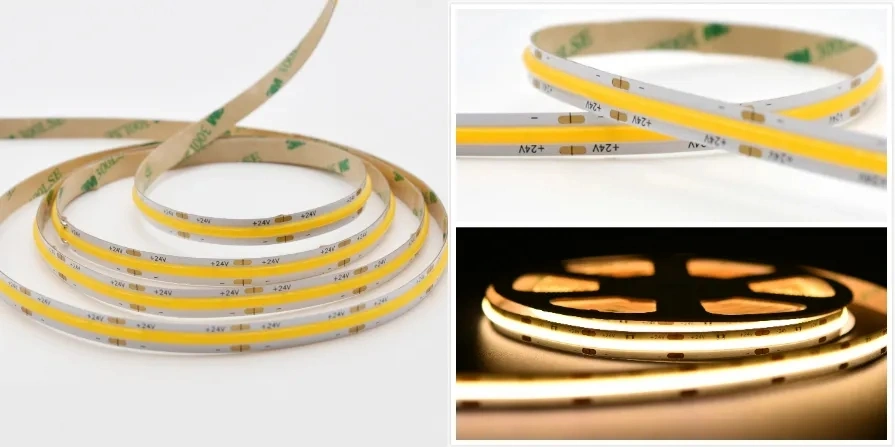 Soft and flexible
The COB light strip uses a very soft FPC as the substrate, which can be bent greatly, is easy to shape, and is suitable for various decorations and lighting.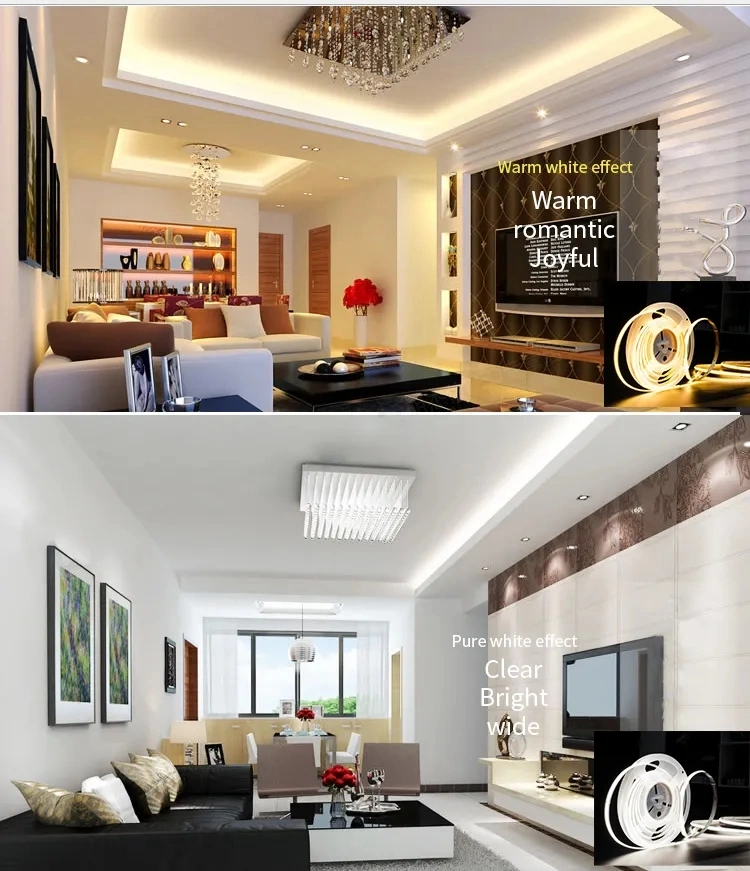 【Lower Energy Consumption and variety colors】
This COB LED Strip Light is 10W per meter offer 1000lumen per metre bright lights, even you can use it as an alternative to daily lighting. It is dimmable means that you can select any brightness level you like.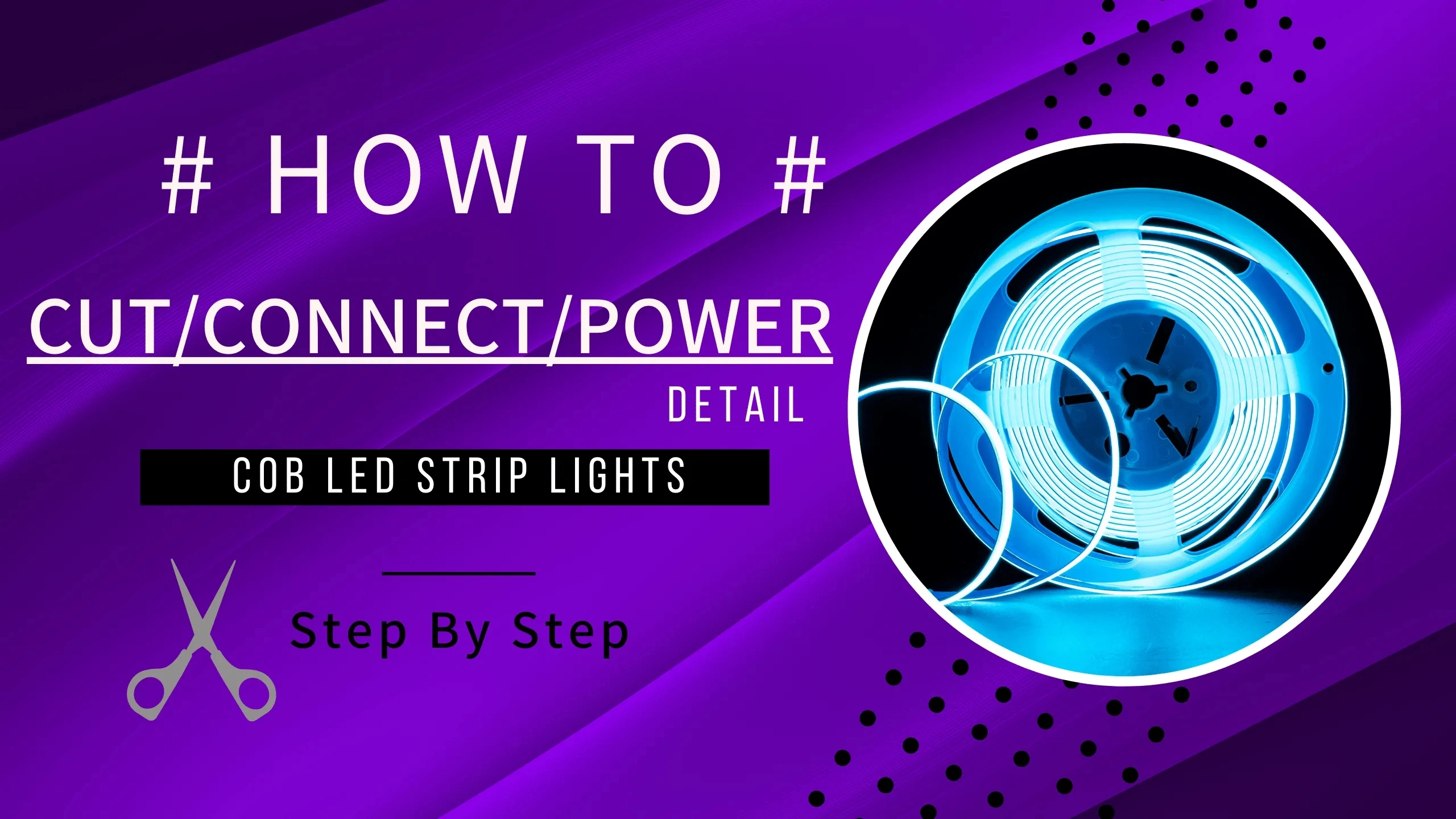 【Very Easy to Use】
Plug and play and hardwire options available. One end weld DC female plug readily connectable to a 12V/24V/5V You can cut it short segment, after cut, you don't need to any tools to re-connect the strips. Use yiford solderless connector, you can rejoint them in 1 second.
For how to cut/connect/power cob led strips, refer this link:
https://www.yiford.com/how-to-cut-connect-power-cob-fob-led-strip-lights.html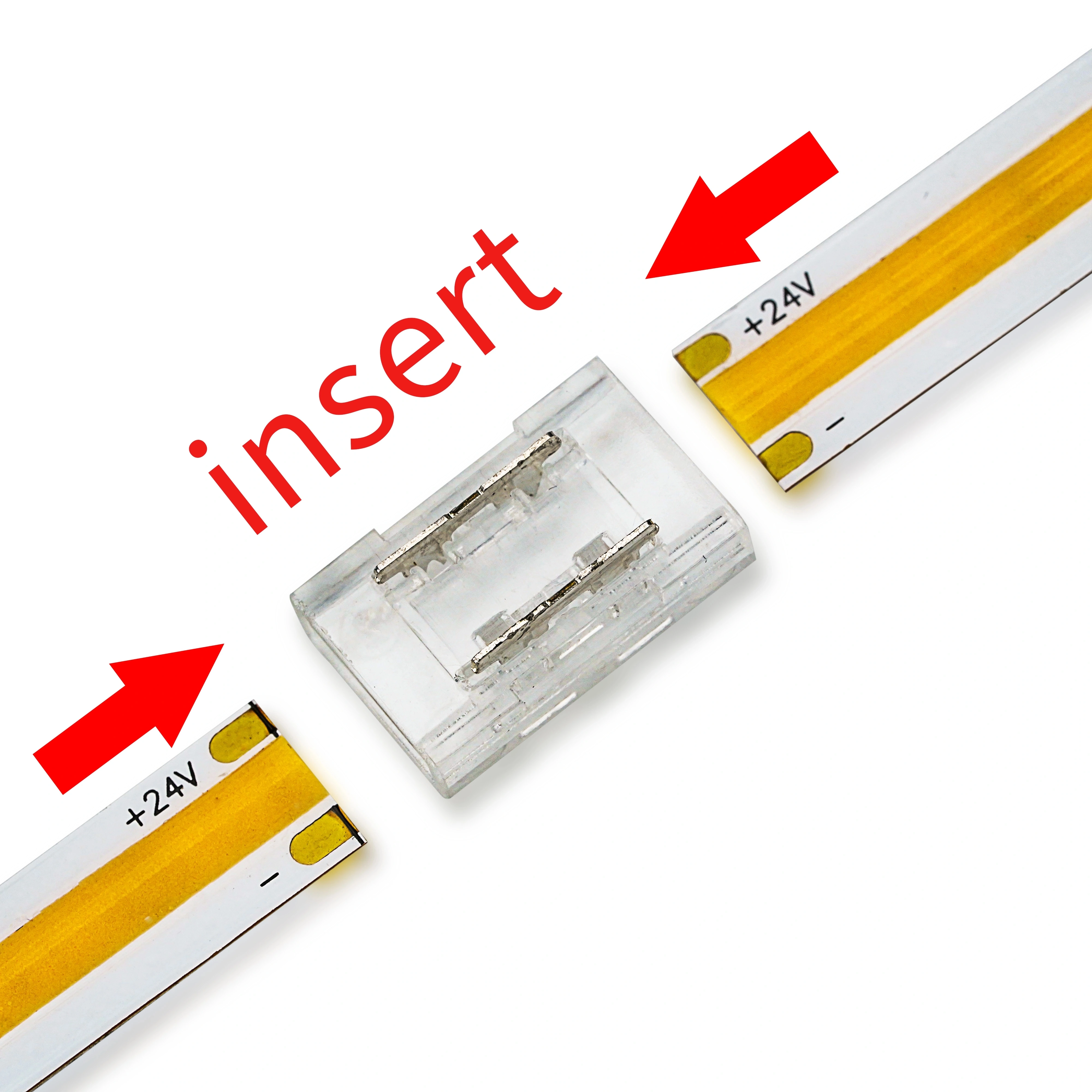 For how to use the solderless connectors, refer this video: https://youtu.be/FAih2HExc8g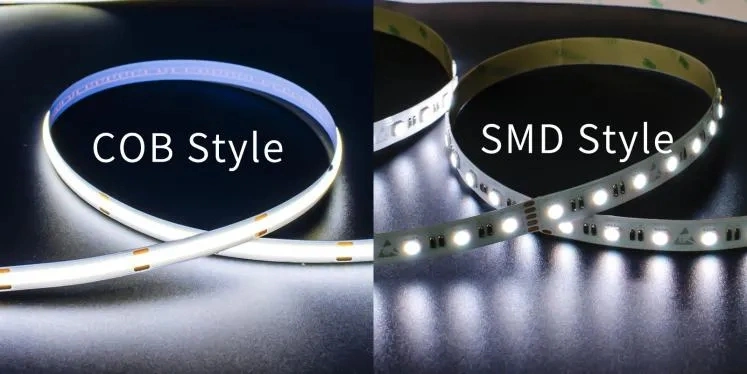 Compared to the regular SMD LED Strip Lights,the highlights of COB LED Strip Lights are as follows:

Brighter and more uniform light without spots
Soft light, No glare, No eye damage
Cuttable, Bendable(0-180 degree)
Better Lumen-Per-Watt, Ratios and Heat Efficiency
Higher Color Rendering Index(CRI 90+) benefits reflection of true color

2. Silicon LED Tube Lights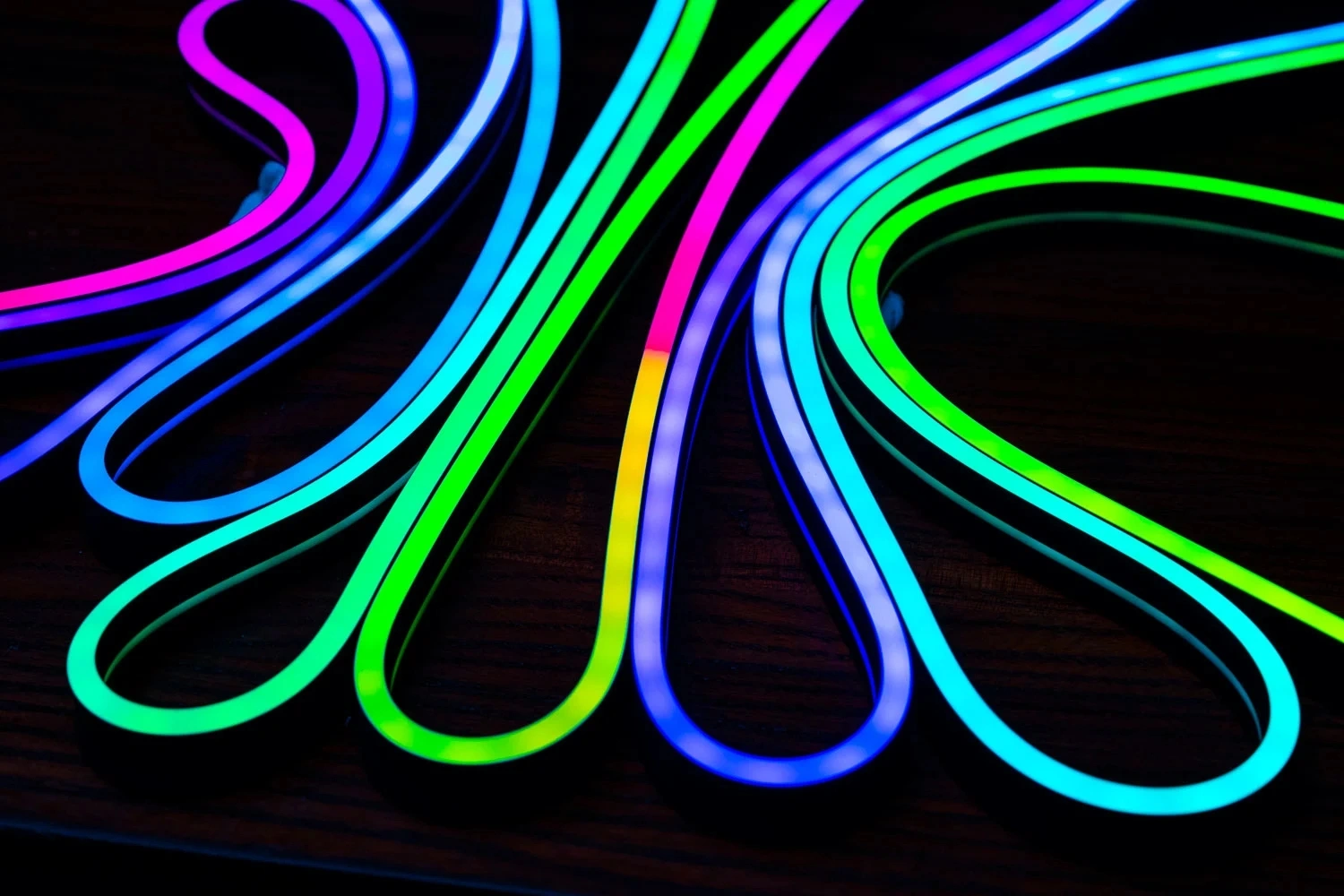 Silicon led tube is a high output fixture that features either a domed top which produces a wider beam angle or a low-profile option that is perfect for flush mounting on walkways or stair casings. Its durability and weather resistance make it suitable for extreme weather conditions. Flexibility is just one of the many features which allow designers to explore organic shapes and advanced patterns,
Product review: https://www.yiford.com/led-neon-light-strips.html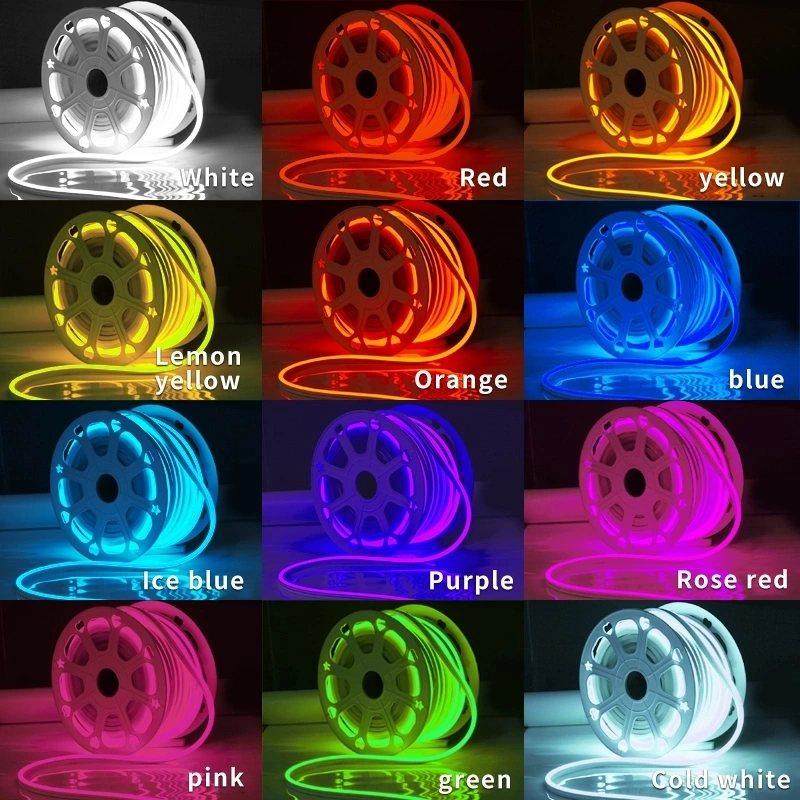 Flexible & easy to cut - 100% made of silicone. It can be bent freely and cut easily to modelling for its great flexibility. It's the perfect product for you to decorate your home.

Spotless & slim - Side translucent luminous surface with neon effect (match variety types led strips, the density of led bulbs is important to the luminous performance), light up your home easily. Slim size do not take up much space. Fit LED light stripswill have better effect. Waterproof lightstrip is not recommended to be used in this led channel due to the height. Please review yiford website to choose suitable sharp and size silicon tube.

IP67 water & dust resistant - Manufactured by integral molding , with great airtight. (The end caps should be glued with sealant.) Rainproof and can be soaked in water for a short time ( Can not be soaked for a long time). Suitable for kitchen, cabinet, patio ,living room and temporary use of outdoor parties.

Easy to install - Fasten the LED strips to the string in the channel and pull it into the channel until the strip come out the other side. Screws and clips were included.

3. Linear Lights aluminum profile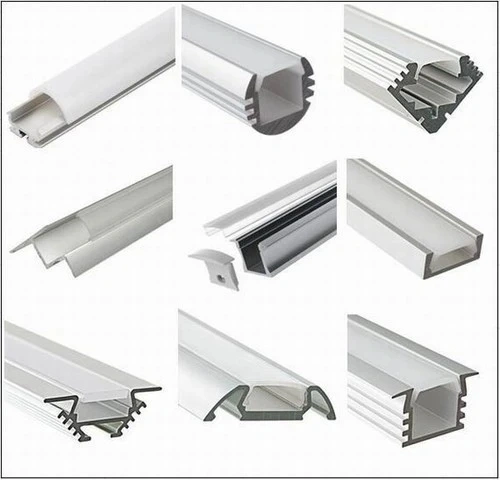 This Linear Lights is perfect for installing strip light in a straight line, or if you require a diffused look. The channel is made from brushed aluminium and it has a frosted PVC cover that clips onto the channel, protecting the strip light inside. Mount it to most surfaces with glue or screws using the clips provided.

This channel is suitable for yiford non-waterproof led strips. choose the strips base on the aluminum profile size.

Product review: https://www.yiford.com/led-aluminum-profile.html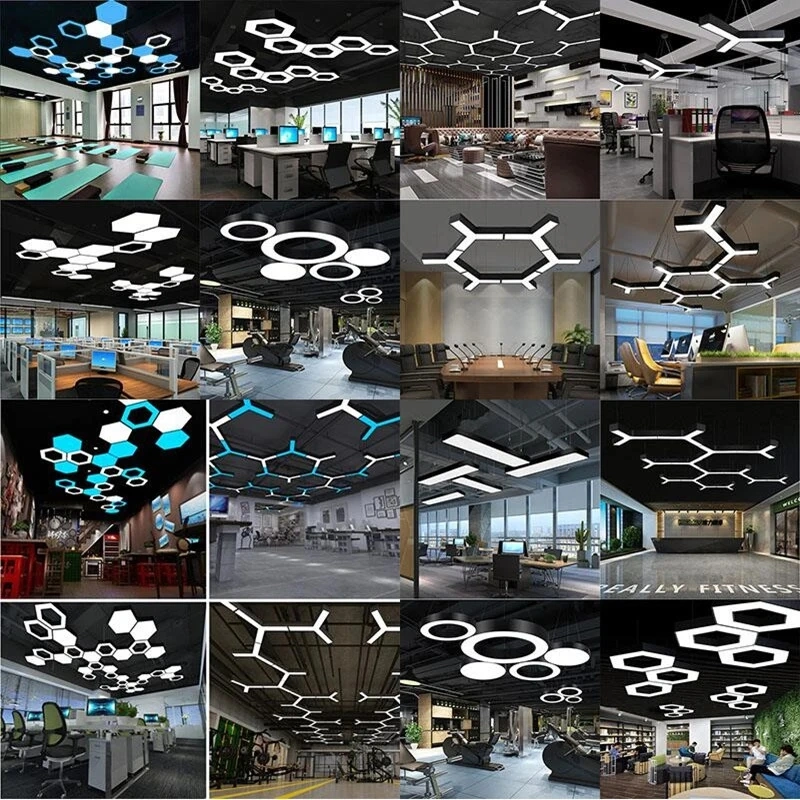 ---
In addition, you may also interesting about:
1.  Buying guide for cob led strip lights
2.   All information about Led Aluminum Profile for LED Strip Lights
3.  How to cut/connect/power COB FOB led strip lights
4.  COB LED Light Strips Most Complete Introduction
5.  How to design and install the soft light belt of the cabinet?
6.  Why choose high color redering index? what's CRI?
7.  Install LED light strips in these 6 places of your cabinets, which are beautiful and practical​
8.  Features and applications of COB soft light strips​
9.  Why light is important for space? how ligth affects the space?
10. How Lighting Design Without Main Lights? 14 question and answer
11. What are application ideas for LED Strip Lighting?
12. 
Where can led aluminum profiles Extrusions Light Channels be applied?